Essential Phone Camera update brings Facebook and YouTube 360 streaming into play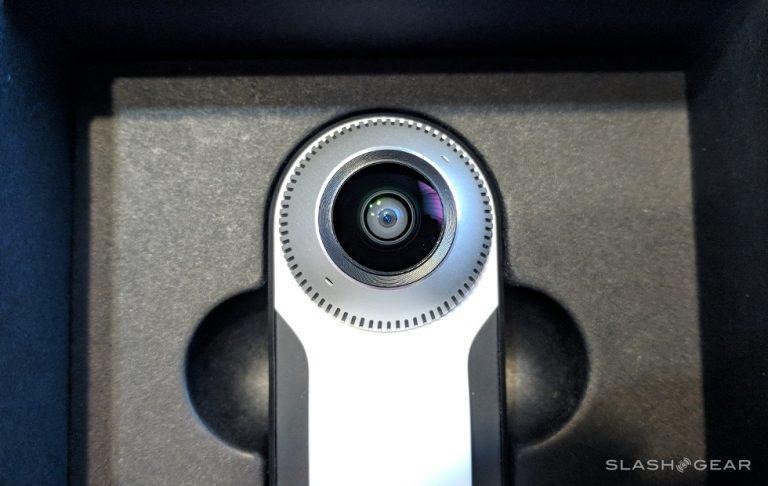 This week the folks at Essential released an update to their Essential Phone's camera app. The Essential Camera app build 0.1.091 was made to bring YouTube Live 360 support for the first time. The ability to broadcast Facebook Live 360 video to a Facebook page was added in this update as well.
To use the 360 support delivered to the Essential Camera app this week, users will need to have the Essential 360 Camera. This camera is an accessory that attaches itself magnetically to the Essential Phone (PH-1). This device has two 12MP fisheye lenses and contains its own Qualcomm Snapdragon 8035 processor.
SEE ALSO: The Essential Phone is a huge work in progress
The 360 camera has 4x microphones, delivering 3D sound to the final product: a spherical video. The speakers are placed in what Essential calls an "ambisonic tetrahedral arrangement" for optimal sound recording. This camera is available for sale with the Essential Phone or separately for those users that already have the phone, but haven't yet purchased the camera.
With this update, the Essential 360 Camera delivers the full 360-degree spherical camera experience. The two most-used spherical streaming services in the world are enabled fully, and the smartphone's pricing has reached a place where it's right on target with what it delivers. Even better than what it delivers if you're considering the hardware alone.
The Essential Phone is now around $500 USD, depending on where you look. The Essential 360 camera is available from Essential online for around $180 USD. Together that'a s fairly decent deal for the quality of the spherical streaming setup you'll get – especially if you're all about having the most unique setup to do it.