ESPN's (possible) future: direct subscriptions, no cable required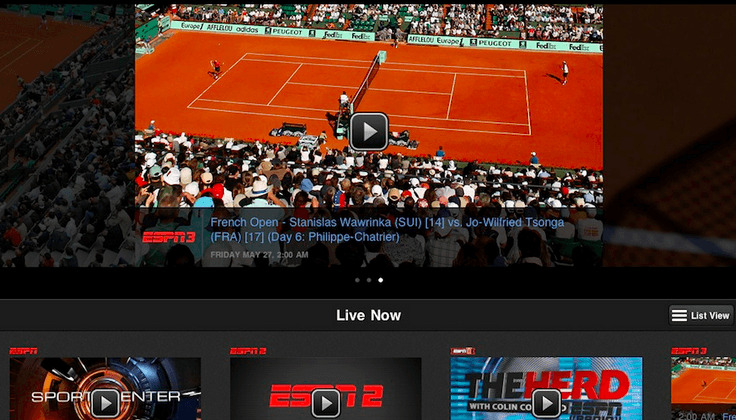 The television industry is in a state of limbo — viewers are moving en masse to so-called cord cutting options like Netflix, Sling TV, and on-demand streaming services. Networks have been slow to accept these services, however, having a careful juggling act to maintain in regards to things like advertisers and DVD sales. Report after report has shown that consumers are moving on regardless of industry resistance, and this year has been particularly kind with the advent of things like Sling TV and Showtime's new streaming option. The future looks even brighter.
Inadequate sports options were, for a long while, the reason many resisted ditching cable in favor of streaming options. That has slowly changed, and one day we could see the complete opposite. Today in an interview, Disney's CEO Bob Iger talked about ESPN and the future he envisions for it — specifically that he could see it one day being sold directly to consumers, no cable subscription required.
Don't expect that to happen soon, though. At least from a present point of view, such direct-to-consumer sales won't be happening within the next five years. Iger explained that "technology is the most disruptive force" for traditional media, but that "we decided to view technology as a friend, not a foe."
He also stated that the Disney Channel is another brand that could end up being sold to consumers directly one day.
Many networks have moved to better accommodate streaming-only viewers. Viacom, for example, revealed plans earlier this year to embrace online viewers, and many networks have jumped aboard Dish Network's live streaming television service Sling TV.
SOURCE: CNBC