ESPN considering streaming package with live programming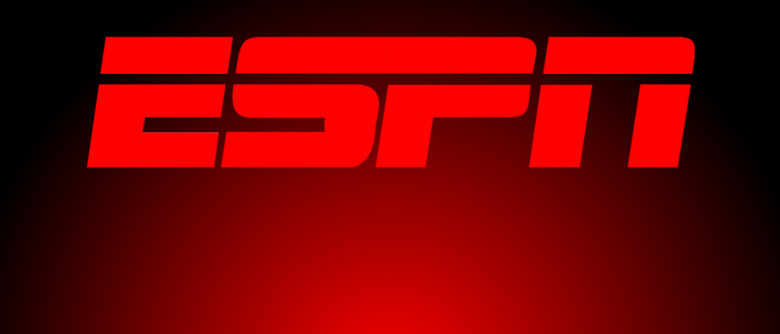 While there are plenty of streaming video services for people who want to see movies and TV shows, there isn't as much selection for dedicated sports fans. That could be changing in the near future, as sports TV network ESPN is reportedly considering a streaming package that wouldn't require a cable or satellite subscription. This comes in a new report from The Information, which adds that the package would be aimed at cord cutters.
While a streaming package such as this would allow ESPN, which is owned by Disney, to offer a taste of its live programming directly to consumers, it would still reserve its premium content, like NBA and NFL coverage, for cable subscribers.
Instead, the streaming package would focus on "niche" sporting events, which could include college league coverage or even eSports.
Disney and its networks are already available on streaming video services like PlayStation Vue and Sling TV, and while that includes full access to ESPN's content, it still requires that users pay for a handful of channels. ESPN or any of Disney's other channels can't be purchased individually.
The sports network has experimented with online streaming packages in the past, such as in 2015 when it offered a single-purchase pass to coverage of the Cricket World Cup. For $100, viewers could tune-in to 49 matches over a six-week period.
The Information doesn't have any solid information on when ESPN might launch a streaming package, but the network maintains the position that it will not make full access to its content available without a cable subscription.
SOURCE The Information