Escape from New York remake once penned by Star Wars' Gary Whitta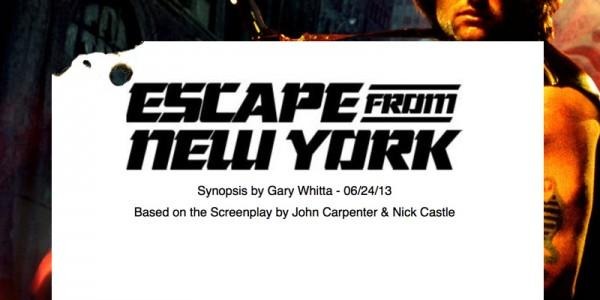 At one point in the very recent past, Gary Whitta was hired to script the first in a series of stand-alone Star Wars movies. These movies would star characters like Boba Fett and Han Solo – and they're still on the books once Star Wars: The Force Awakens is released. Whitta has revealed today that he'd also been working on another cult classic film within the past couple of years – one that's just been acquired by Fox. Here you're seeing the title for Gary Whitta's synopsis for a remake of the 1981 John Carpenter cult classic film Escape from New York.
News from Deadline – confirmed behind the scenes, it would seem – is that Fox has won in a bidding war for the rights to remake the original Escape from New York. It's been tipped that Andrew Rona and Alex Heineman's The Picture Company will be producing the movie – not one whole heck of a lot else about the film is known.
The rights were owned originally by Studiocanal, and it would seem that The Picture Company has struck a deal with that group as well. Author Mike Fleming Jr suggests that he's been told that "they are starting from scratch."
It's a gosh-darned tragedy, too, since the person who'd penned the remake before now was none other than Gary Whitta.
"Unfortunately, due to various boring legal issues you will NOT be seeing this," said Whitta this morning, revealing the head of the synopsis you'll see graphically enhanced above. "Best of luck to Fox with it, though!"
Whitta suggests that his aim was true.
"I had @thehorrormaster's score running pretty much the entire time I worked on that remake," said Whitta, "Talk about getting you into the mood of a piece!"
Whitta also noted that he'd aimed to bring some elements from the story's extended library to the film.
"A small thing I dug about my EFNY remake," said Whitta, "it included this shot – from the original poster but not the original film:"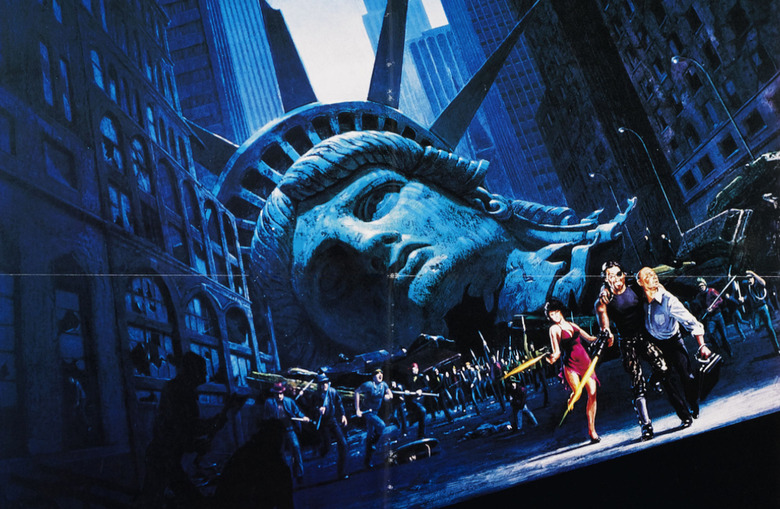 On Twitter, Whitta also suggested that on a project like this, "you use ever source available, film, screenplay, even the novelization."
We'll just have to cross our fingers that whoever ends up being in charge of the project next has the same tenacity for finding the source of the excellence in this potential beast of a sci-fi remake.