ESA astronaut Tim Peake will run London Marathon on ISS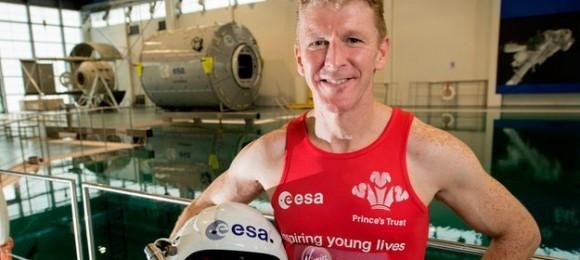 For many people, being on the International Space Station would be a good excuse to put off running that marathon you've been planning for a few years. Not so for ESA astronaut Tim Peake who plans to run the London Marathon next April...from space. He'll do so on a treadmill located in the International Space Station's Tranquility Node while a medical team keeps tabs on his health to make sure nothing goes awry.
The plan was announced by the ESA in a statement today. According to the space agency, Peake will run the marathon at the same time as runners on Earth, starting at 10:00 GMT at April 24. The marathon — and thusly Peake's run — will be 42 kilometers long, or just a touch over 26 miles.
Tim has preview experience in running marathons, having finished the London Marathon in particular back in 1999. He did so with a time of 3:18.50, but he won't be trying to beat his personal record this time around, with health concerns being more important.
Elastic straps will be fixed to his shoulders to keep him from floating off the treadmill, as well as a waist belt that helps provide downforce. He anticipates this being the hardest part of the run, saying the belts and straps get uncomfortable after a short period of time.
Says Tim, "The thing I'm most looking forward to is that I can still interact with everybody down on Earth. I'll be running it with the iPad and watching myself running through the streets of London whilst orbiting the Earth at 400km."
SOURCE: ESA