ERPLY unveils iPad credit card swiper and app for mobile payments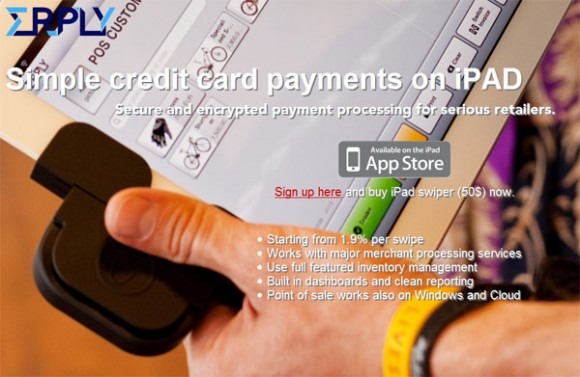 There are several credit card swiping apps and hardware accessories on the market today. Most of them are made to work with the iPhone, though some will work with the iPad too. A company called ERPY has launched a new credit card reader that works with its processing app that is just for the iPad users. The hardware is slick too and appears to plug into the charge and sync port.
The device is called the iPad swiper and it is available now for $50. You have to have an ERPLY account to use the swiper though with prices starting at $70 monthly and going up to $1000 monthly depending on the size. The service price depends on the users, number of locations, and the items in inventory. A free account is offered for sellers with a single user, store, and 1,000 or less items in inventory.
The fee for running charges on the system starts at 1.9% and it will work with most major merchant processing solutions. The app also has integrated inventory management, dashboards, and the POS portion works on Windows and from the cloud too.