Ergatta Digital Rower uses a gaming platform to incentivize fitness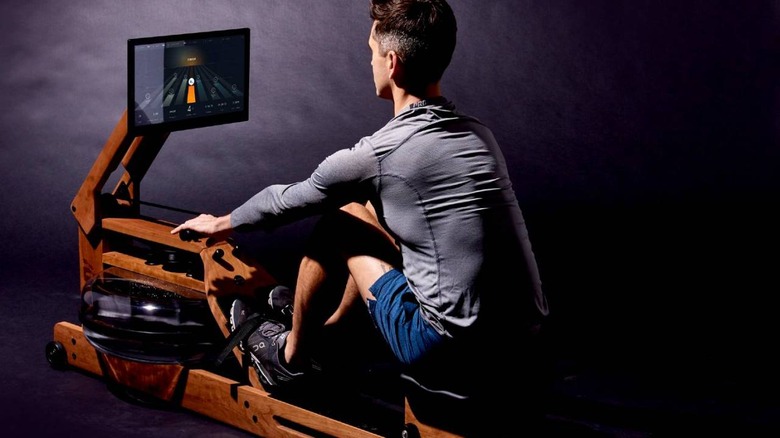 Brooklyn startup Ergatta has unveiled Digital Rower, a rowing machine that includes a large display and competitive gaming element to incentivize workouts. The Digital Rower's electronic system replaces in-person instructors, instead offering a game-based platform with personalized challenges and the ability to race against other Ergatta customers.
Rowing machines are known for offering excellent full-body workouts, but there's a downside — unlike actual rowing, they're painfully boring, which makes it difficult for some people to stick with their workouts. Ergatta is betting on gamification as the solution for this problem, adding an element of competition into the mix so that rowers will have a reason to keep coming back.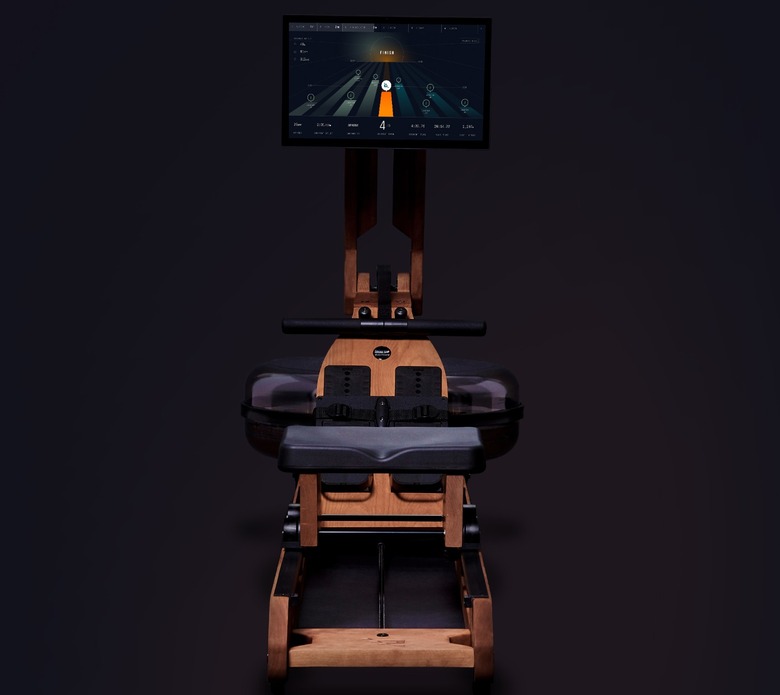 The Digital Rower features an actual rowing machine, of course; it was designed in collaboration with WaterRower. The machine wasn't designed to look like ordinary gym equipment, instead featuring a more classy wooden appearance that better blends in with one's home decor and furniture.
According to Ergatta, the Digital Rower can be placed upright in the corner of a room when it's not in use, ultimately taking up around the same space as a bar stool.
The key to the system is its gaming platform, which personalizes workouts to the individual user's needs. The system will recalibrate itself over time, according to Ergatta, in order to continue pushing achievement, improvement, motivation and more. The idea is that continued challenges may help someone find a reason to not only continue working out but also to regularly push themselves.
The Ergatta Digital Rower has launched for preorder through the Ergatta website for $1,799 USD, which is a $200 discount over its regular price. The company expects the machine to hit shelves in March.