Epson's newest Android label maker introduced at CES 2014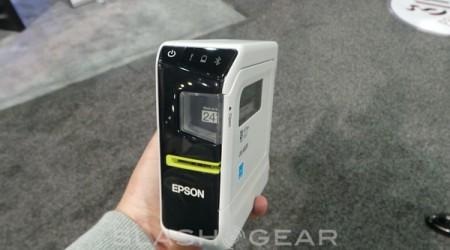 Epson is known for printing, and at CES they gave us a look at their LabelWorks LW-600P label maker. The latest in a line of Android-capable label makers, the LW-600P brings a lot to the table, and works entirely via your Android device. Label making has never been so fun.
As expected, the process is entirely wireless. The app has over 100 label designs, and even symbols for your labeling pleasure. If you're mindset still thinks of labels as something you put on boxes of stuff, Epson would like you to re-think that. The app supports eight types of barcodes for printing.
You can also generate and print QR codes, or speak what you'd like to have printed on your label. You can sketch out labels or signatures, too, or just choose from a variety of commonly used labels. Though it will convert them to a two-tone print, you can also select images from your gallery to put on a label.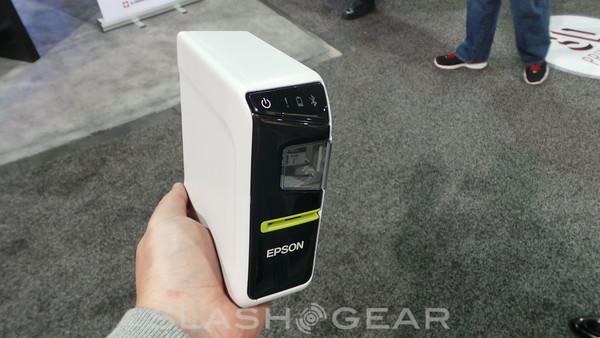 The label maker also supports several types of materials. You can print ribbons, iron-on tags, or glow-in-the-dark labels. If you want to try your hand at creating something unique, Epson has made the SDK available for free. Either for personal use or generating something special for a business, the free SDK is available via the Epson Developers site.
The printer is light, and easy to use. We got a little preview of it at CES, and it really is as easy as using the app. Though simple in design, the app is also simple in utility. It's available now for $99 with one ribbon, or $129 for two ribbons. Though with all the fun you can have with this one printing on other materials, one ribbon might be enough.