Epson has taken the wraps off its new EF-100W and EF-100B, a pair of laser projectors that feature Android TV for simplified access to streaming services. Both models are based on the maker's MicroLaser Array tech, offering a wireless and compact experience that — despite the relatively small size — is capable of providing very colorful and bright images, according to the Epson.
Modern laser projectors are able to offer a level of image quality that makes them serious contenders for one's home entertainment system. The big advantage to these projectors is their very large image size — whereas most consumer TVs top out around 65-inches, ordinary consumer-tier projectors can offer 100-inch or greater image sizes, offering a large, more immersive and theater-like experience for the home.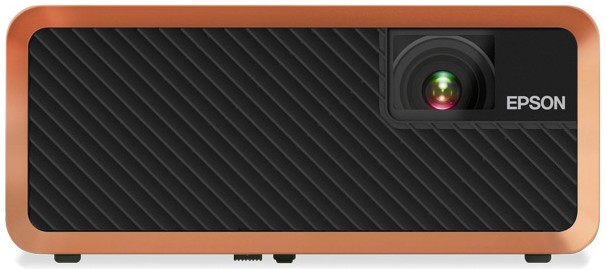 Epson's new EF-100W and EF-100B both project up to 150-inch images. The company claims these new projector models may be the most advanced currently available, at least when it comes to mini-laser projectors. Epson says users can expect bright and colorful images even when the picture is viewed with the lights turned on.
The EF-100 (the W stands for White and the B for Black) features 3-Chip 3LCD tech, a multi-array laser, as well as Epson's proprietary 9-element lens offering sharp focus across the entire image. Both color and white image content are projected at 2,000 lumens.
The projection technology is paired with a 'high-quality bass-reflex' speaker built into the projector, according to Epson. However, users have the option of using their own speaker system using the device's 3.5mm audio stereo output port. The projector runs Android TV for direct access to streaming apps, plus it has the technology necessary to automatically detect and fix skewed projected images.
Epson is offering both the White and Black versions of the EF-100 laser projector through its website and select retailers for $999 USD.