Epson WorkForce WF-100 printer: small, light, and wireless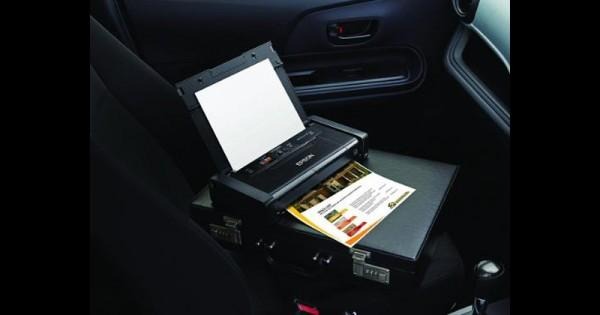 It used to be that you only ever needed to print when you were at home or in the office. The proliferation of mobile devices as well as the lifestyles, both personal and professional, that go with them have also turned printing into an "on the go" necessity. But heaven forbid that you have to lunge around a desktop printer just to get a document or a photo printed from your pocket-sized smartphone. Enter the WorkForce WF-100 which Epson claims to be the smallest and lightest wireless portable printer. At least for those under 400 bucks.
How small is it? When folded down, it only occupies a 12.2 x 2.4 x 6 inch space, a box that you can easily keep inside a drawer or throw on the passenger seat in a pinch. When you unfold the document feeder, the height extends up to 8.5 inches and the width gets to be at most 9.1 inches. Just enough so that it can accommodate paper 8.5 x 14 inches in size, which is the maximum paper size that this printer supports.

But even at that size, it is quite formidable as a portable printer. It can reach speeds up to 6.7 ISO ppm when printing in black or 3.8 ISO ppm when in color, though that's when the printer is plugged into a power outlet. It's a bit lower when running on battery, at 3.5 ppm and 2.0 ppm for black and color, respectively. The printer also makes use of Epson's popular printing technology, like the company's quick-dry inks.
For ultimate portability, the WorkForce WF-100 eschews wires for connectivity. Instead, you send over documents you need printed via WiFi. It supports various wireless data transfer systems such as WiFi direct, Android, Kindle Fire, and Google Cloud Printing, covering the gamut of platforms available. You do need cables when charging this thing, either via USB or an AC plug, but it has its own lithium-ion battery that can last you around 100 black and white prints or 50 colored ones when unplugged.
All of these you get for a price tag of $349.99. Online retailers will start carrying the Espon WorkForce WF-100 starting this month, but don't expect to see it in major retail stores until January next year.
SOURCE: Epson