Epson wins first round of lawsuit against illegal cartridge manufacturers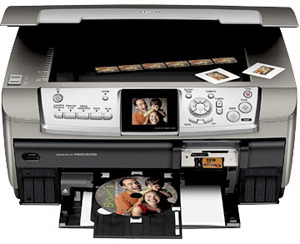 We all know that manufacturers make a ton of money off of ink cartridges. We know this because we fork over a lot of money for a piece of plastic, a chip and a few drops of ink. So naturally, as consumers we try to find the cheapest possible prices on said cartridges. For some, they find it cheaper to purchase their ink from manufacturers overseas. Don't expect to continue doing that for long.
Epson noticed that more and more people were ordering ink cartridges from other countries that infringed on their patents, and decided to take the matter to court. They have won the first round of that legal battle. They filed suit against 24 companies, and ITC Judge Paul Luckern agreed that the companies were selling cartridges that were indeed infringing upon Epson's patents.
This isn't the end of the road for the suit, a final decision is expected on July 30.
Epson Wins Preliminary ITC Ruling on Ink Cartridges [via dailytech]