Epson Runsense wearables aim at runners and active users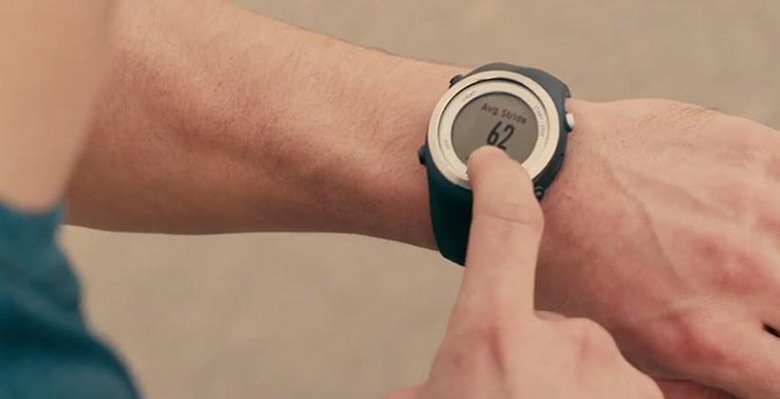 Say the name Epson and most will think of printers and projectors, but the company has a lot of other stuff too. At CES 2015 Epson has rolled out a new product line called Runsense that are wearables aimed at runners and fitness enthusiasts. The top of the line Runsense product is the Runsense SF-810 and it acts as a wrist worn continuous heart rate monitor with GPS.
The 810 also has Epson's exclusive bio-sensing capability, GPS tracking, and motion sensing tech that allows the wearable to measure, analyze, compare, and share performance data. The display of the watch is scratch resistant and has four customizable screens that can show three measurements per screen.
The Runsense 810 is water resistant to 50 meters and can measure heart rate, time elapsed, distance, pace, laps, intervals, speed, calories burned, and more form the wrist with no chest strap needed. The SF-810 is the only Runsense product with the integrated heart rate monitor. A SF-710 model will be offered as well as a SF-510 with each having many of the same features.
The two higher-end models have vibration feedback and the Runsense products have indoor modes. Pricing will vary and run from $249.99 to $349.99 with all models shipping on Q2 2015.
SOURCE: Epson