Epson Pro Cinema projectors support 4K resolution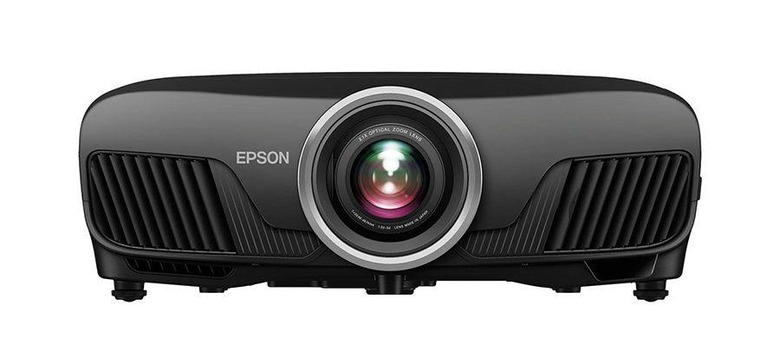 Epson has unveiled several new projectors and all of them support 4K resolution to allow users to watch movies in UHD with support for high dynamic range in some models. The first of the new projectors is the Pro Cinema 6040UB and 4040. These two projectors have the same features save the 6040UB meeting ISF Certification standard with independent image calibration tools. Red and green pixels can also be turned off for adjustments without a special filter.
The 6040UB has 2500 lumens of color and white brightness with the 4040 offering 2300 lumens color and white brightness. Contrast ratio is up to 1M:1 dynamic for the 6040UB and 140k:1 for the 4040. Other features include picture-in-picture mode, auto iris technology, frame interpolation, and multiple HDMI connectivity. Both are 3LCD projectors. The 6040UB sells for $3999 and the 4040 sells for $2699 with availability in August.
Projector fans looking for 4K resolution at a lower price can opt for the 5040UBe or 5040UB, the latter being the first 3LCD 4K projector with HDR for under $3,000. Both have a wide range of lens shift capabilities for installation freedom. Brightness is 2,500 lumens with 1M:1 dynamic contrast ratios. The projectors have powered zoom, auto iris technology, and frame interpolation among others.
The main difference between the two projectors is that the 5040UBe includes a wireless HD transmitter supporting up to four devices. That wireless transmitter means you don't have to worry about running HDMI cables from your source devices to the projector for video signals. It also has an optical port out for speakers. The 5040UBe with its wireless transmitter is $3,299 while the 5040UB sells for $2,999 breaking that $3000 barrier for 4k HDR projectors. Both projectors will launch in August.
SOURCE: epson