Epson Pro Cinema LS10500 projector has freakin' laser beams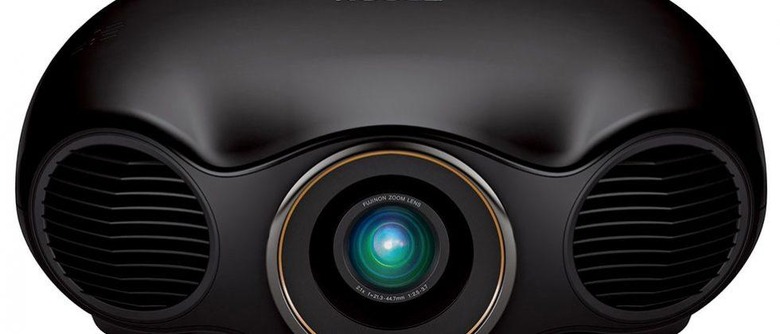 Epson has unveiled several new home theater projectors that aim to bring the big screen theater experience to your living room. The coolest of the new projectors is the Pro Cinema LS10500 Reflective Laser Projector. This projector supports 4K and has HDR compatibility with 3LCD Reflective Laser technology. Epson says that the tech allows the projector to throw big and clear images with an "extraordinary" range of brightness and contrast.
The projector has 1500 lumens of color and white brightness and Absolute Black contrast ratio and lots of calibration tools. The LS10500 has a dual laser light source and displays the full sRGB color gamut and the entire DCI color gamut. The laser light source has up to 30,000 hours of operation. The Pro Cinema LS10500 will sell for $7999 and will launch via CEDIA and specialty dealers this fall.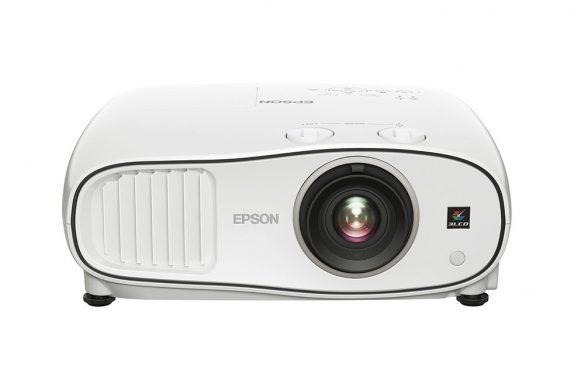 The other projectors that Epson has launched are more down to earth models that fall into the Home Cinema line and support HD resolutions. The Home Cinema 3900 has up to 3000 lumens of color and white brightness and delivers full 1080p resolution and up to 120k:1 dynamic contrast.
Other projectors in the range include the Home Cinema 3100 and 3700. They all share many of the same features and while the specs of those two models aren't called out, the difference between them is likely the brightness rating. All three have built-in color modes, 2D/3D performance, deep black levels, frame interpolation technology, the 3700 has integrated 10W speakers for sound. The 3900 has ISF calibration tools as well. The Home Cinema 3100 will sell for $1299, 3700 will sell for $1499 and both are available now. The 3900 will sell for $1999 and is available via CEDIA and specialty dealers.