Epson PowerLite Home Cinema 705HD launches for under $750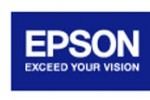 Football season is here and if you are watching your favorite team on a small TV that lacks HD capability, you really need to upgrade. If you are upgrading, you might as well go the full monty and get a huge image with a projector. Epson has unveiled its latest home theater projector called the Home Cinema 705HD.
The projector supports 720p HD resolution and sells for right under $750, which is a good price for the projector's feature set. Epson uses three-chip 3LCD technology and the projector has HDMI connectivity and a USB connection.
The projector should be plenty bright with 2,500 lumens. Epson is mum on the contrast ratio, and the official specs aren't listed on Epson's website at this time. The lamp in the projector promises 5,000 hours of life. The 705HD projector will be available in October for $749.99.