Epson PowerLite Home Cinema 640 rocks 3200 lumens of brightness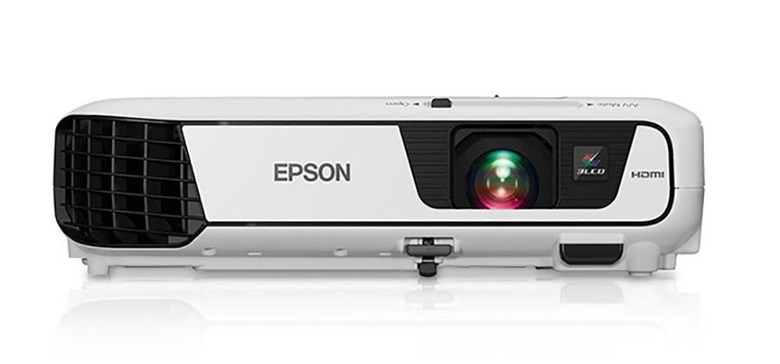 Epson has trotted out its latest home theater projector that aims at folks needing performance at a lower price point, the new projector is called the Home Cinema 640 and it has 3x higher color brightness than other competitors in its league. The 640 has 3200 lumens of color and white light production. It is a 3LCD projector and can throw up to a 300-inch image.
Integrated speakers give the projector the ability to play movie sound without needing a speaker system. Connectivity is via a HDMI port for digital devices. The 3LCD technology used in the projector allows for depth of color, high video detail, and easy installation.
Lots of controls are available with 3LCD projectors allowing the image to be adjusted to work ideally. Vertical image adjustment is automatic with easy to perform horizontal adjustments.
The projector has an advanced home screen that makes for easy setup and navigation of options. Epson will ship the Home Cinema 640 in late September at an MSRP of $359.99. Considering this projector can throw up to a 300-inch image buyers get a screen up to 25 times the size of a 60-inch TV for a fraction of the cost.
SOURCE: Epson