Epson Moverio BT-300 AR glasses make piloting a DJI drone an augmented reality experience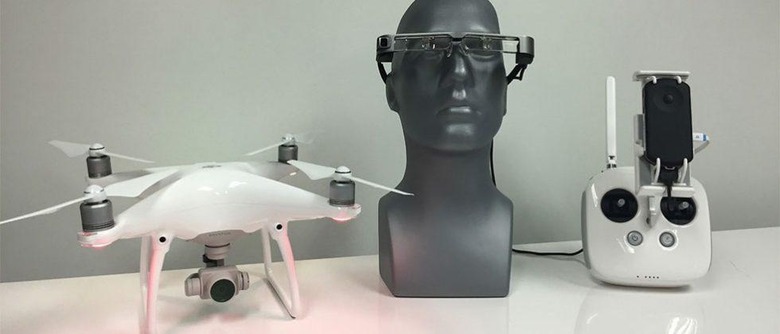 Epson Partners and drone maker DJI have teamed up for a plan that will allow pilots of DJI drones the opportunity to fly the drone while wearing Epson Moverio BT-300 video glasses. The new tie up means that pilots can use augmented reality when piloting the drone and the deal marks the first mass-market consumer application of AR glasses.
Under the deal, DJI will optimize its DJI Go app for the Epson Moverio BT-300 AR smart glasses that will be shipping in late Q4. When the app is used with the glasses, drone pilots will see clear, transparent first person views for the drone camera while maintaining their normal line of sight with the drone. The DJI Go app works with the Phantom, Inspire, and Matrice flying platforms.
"The Moverio BT-300 marks an impressive advance in performance for the platform and will make flying and filming safer and help users stay in compliance with federal regulations," said Michael Perry, director of strategic partnerships, DJI. "We are excited to see the incredible applications that can be built with the BT-300 and the recently relaunched DJI SDK – the possibilities truly are endless."
The app also supports the osmo handheld gimbal and camera. DJI and Epson Partners will co-market the BT-300 glasses as a compatible DJI accessory. The new FAA rules that went into effect this week for UAVs stipulate that the drone must remain in the line of site of the pilot and Epson and DJI think that the new rules reinforce the need for AR glasses for pilots. Pricing and exact availability for the BT-300 AR glasses is unannounced. The late Q4 launch window would imply possible availability by Christmas.