Epson Launches New 2D And 3D Projectors For Home Theaters At CEDIA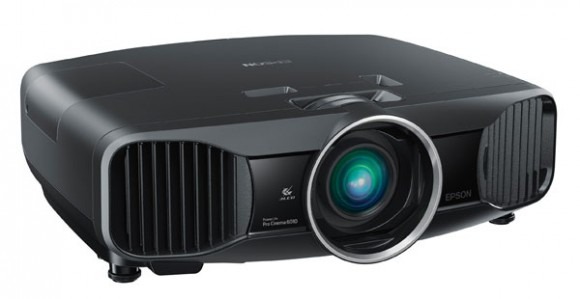 CEDIA is one of the most overlooked tech shows out there I think. Each year the show takes place and I usually forget about it. This is the show where a ton of home theater gear is unveiled for the first time. Epson is at CEDIA 2011 and has unveiled several new projectors for home theater and custom installers that have some very nice features. The projectors include the Pro Cinema 6010, Home Cinema 5010/5010e, and the Home Cinema 3010/3010e. All of the projectors use 3LCD tech.
The 6010, 5010, and 5010e projectors share some of the same features with contrast ratios of 200,000:1 and 2,400 lumens of color and white light output. They also use the Epson Super Resolution tech and FineFrame tech for smoother frame interpolation and better video quality in 2D mode. The projectors use the 2.1 zoom ratio OptiCinema lens and have 2D to 3D conversion capability. The main difference between them is that the 5010e adds wireless capability to the 5010 and the 6010 adds two anamorphic lens modes, two pairs of 3D glasses, ISF calibration, a ceiling mount, cable cover, and an extra lamp.
The Home Cinema 3010 and 3010e also have the same features with the 3010e adding wireless to the mix. Both have 2,200 lumens of color and white light output with contrast ratios up to 40,000:1. The projectors also have dual 10W speakers for sound with no external setup and will work in 3D and 2D modes. The 6010 projector will be offered for under $4,000. The 5010 and 5010e will sell for $3,000 and $3,500 respectively. The previous projectors will land in November. The 3010 and 3010e will sell for $1,599 and $1,799 respectively with an October launch date.