Epson launches a pair of new projectors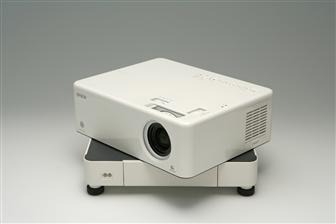 So Epson is trying to increase their market share in the projector market, blah, blah, blah. I don't know about you, but all I really care about is the projectors, so, onto the projectors!
The first, the EMP-TWD10, is sporting a 1200 ANSI lumen brightness, a 720p native resolution, a respectable 1000:1 contrast ratio. It also has a base that the projector rotates on top of and a horizontal/vertical lens shift which allows you to adjust the screen to whatever you need.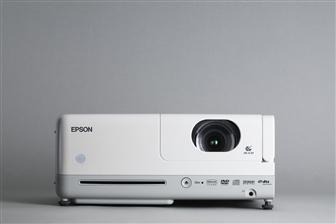 The EMP-DM1 is slightly less impressive touting a mere 480p native resolution and a mere 1000 lumens, with a low, low 300:1 contrast ration, but it is significantly cheaper. The EMP-TWD10 will go for about $1449 and the EMP-DM1 will go for about $1140
Taiwan market: Epson launches two projectors, looks to increase market share to 20% by 2010 [via digitimes]