Epson Imaging Devices pleads guilty to LCD price fixing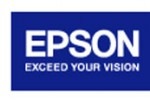 The saga of the LCD price fixing scandal still isn't over despite the fact that some of the world's largest makers of LCDs have pled guilty and been fined. Some of the executives involved in the case have been sentenced to jail time. So far, LG Displays, Sharp, Chunghwa Picture Tubes, and Hitachi Displays have all pled guilty in the scheme.
The US DOJ announced today that another participant in the LCD price fixing scheme has pled guilty and agreed to a fine. Epson Imaging Devices pled guilty and has agreed to pay a fine of $26 million for its part in the scheme.
According to the DOJ, Epson fixed the prices of TFT-LCDs that it sold to Motorola for use in the Razr line of mobile phones between the fall of 2005 and the middle of 2006. Epson was charged with conspiracy by agreeing during meetings, conversations, and communications with unnamed co-conspirators in Japan to set predetermined price levels for the TFT-LCDs it sold to Motorola. There is no word at this time on whether or not Epson executives will serve any jail time for participating in the scheme.