Epson BT200 headset hands-on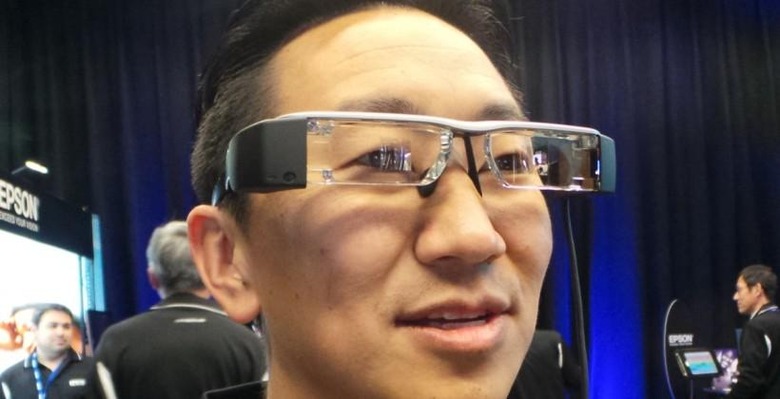 The Epson BT200 headset is an upgrade to their BT100, and checks in about 66% smaller. Though a bigger profile than Google Glass, Epson is quick to highlight the differences. In our hands-on, we found a headset that offers a wholly different experience than we've come to known with other headsets.
For starters, the Epson BT200 is actually a pair of glasses, not a screen projecting outward from the frames. When prompted to discuss the differences, Epson said they don't feel headwear is a daily device, and best left to an immersive experience when you want it.
In that, they've done a good job at delivering. We played an augmented reality game, in which we were placed in a city and had to turn a full 360 degrees to see alien spacecraft flying about. the goal was to shoot them before they knocked over buildings. You might be wondering how we'd be able to execute commands like shooting a spacecraft.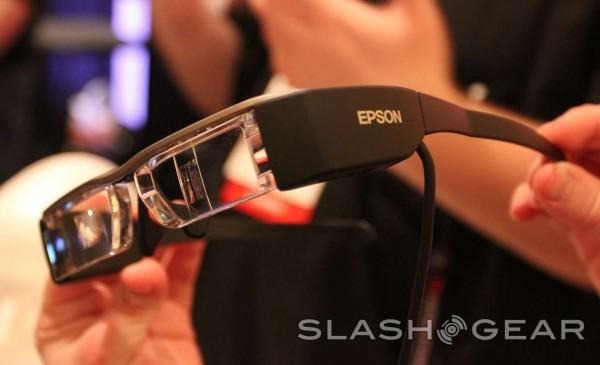 That's where tethering comes in. Epson doesn't use bluetooth, instead opting for a wired handheld to accompany the device. While a bit odd for us, we remembered their line about headwear not being a daily driver. We also think that in that respect, the connected handheld offers a bit more utility. The handheld responded fairly well, and the duo felt pretty natural.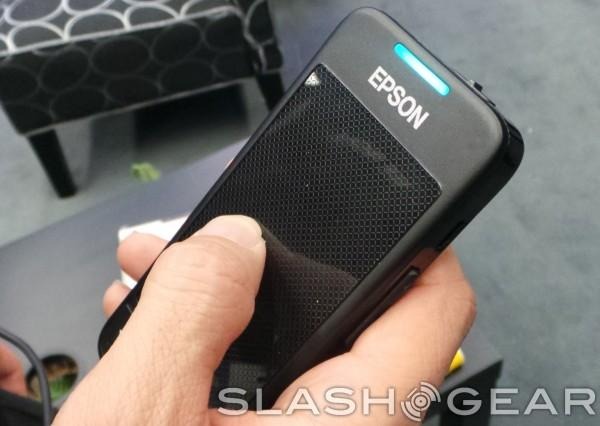 Epson also noted they were working with third parties to bring more to their platform, but offerings are a bit limited right now. The headset is available for pre-order, and shipping in March with Epson boasting of the price. At $699, they called it "twice the display at half the price". We're sure we don't have to tell you who that tongue-in-cheek remark was about.