Epson adds new printers to Workforce AIO series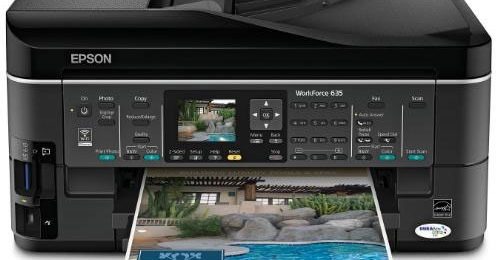 As is the way of the tech world, we tend to go months without talking about a certain type of product like printers and then all the sudden we see a bunch of new ones in one week. Such has been the case today and Epson has some new printers aimed at small businesses to crow about.
The new printers are in the AIO WorkForce family and include the 635, 633, and 630 all-in-ones. The printers share some of the same features like the world's fastest printing speeds, dual sided printing, and integrated WiFi.
The printers can produce black pages at 15 ppm and 7.2 ppm in color with dual sided color pages at 4.5 ppm. All of them have Ethernet in addition to WiFi and use fast drying inks. The big differences between the three are that the 633 can print dual sided pages automatically and the 635 can copy, scan, and fax two-sided documents. All of the printers also have a 2.5-inch LCD for viewing images without a computer. The printers will sell for $229.99 for the 635, $199.99 for the 633, and $179.99 for the 630.