Epic Star Wars home theater designed by TPM master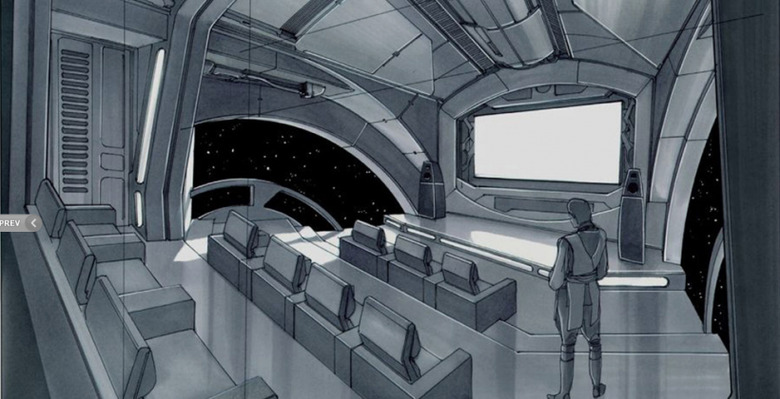 Behold, the ultimate Star Wars home theater. This beast was designed by The Phantom Menace and Attack of the Clones lead designer Doug Chiang, and resembles several different bits of the Star Wars Universe.
To make this theater come to live, the owners commissioned Doug Chiang to design and Dillon Works to fabricate. Mike Dillon was first commissioned to do this work all the way back in the year 2007, when we first covered this theater.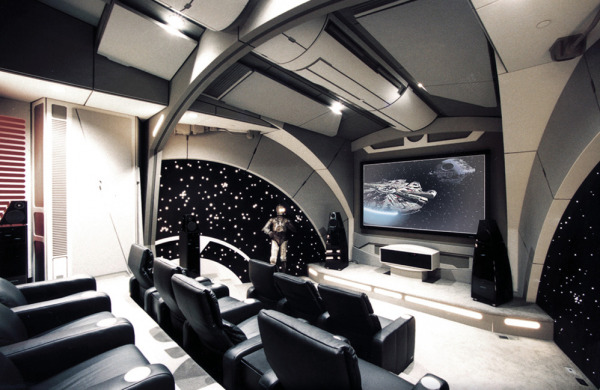 Fast-forward 7 years later and we're allowed full views for the very first time. Fantastic!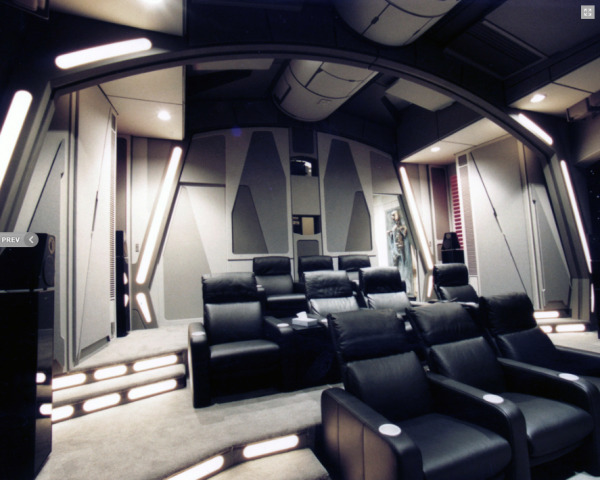 Thirty-six months of design and fabrication to bring this project to life. Definitive Audio took the reigns for the audio and video elements in this theater, based entirely on original Star Wars Universe elements.
Above you're seeing photos posted more recently, while older photos originate from the original release we covered back in 2007. Not much has changed between sessions, but we're no less in awe of the final product.
Bonus! Here's Doug Chiang as well as Iain McCaig speaking with Warwick Davis at Star Wars Celebration Europe 2013. Good times had by all!
VIA: Engadget