Epic Papercraft DIY Race Car Build Undertaken At Epson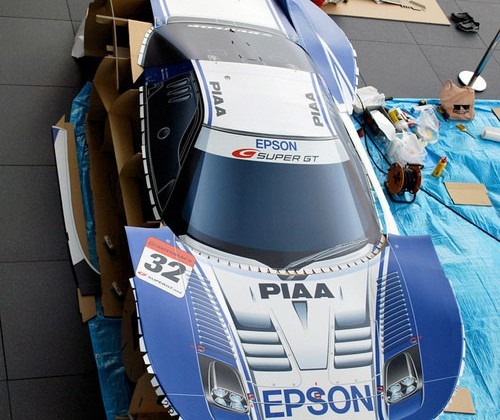 I automatically think of printers when I hear the Epson name. Some Epson workers put the gobs of printers available at their company to the most awesome use of work time in history with the creation of a full size 1:1 replica of an Acura/Honda NSX Super GT race car from cardboard and paper.
The race car recreated is naturally an Epson sponsored car. The entire car was made from cardboard and paper with no metal anywhere. I can't image the work and time that went into building this thing.
If Epson had to pay retail price for all the ink used in creating this project it would have cost as much as a real race car. The car was first seen at the Tokyo Auto Salon in January, but the build photos have just recently surfaced.