Epic nerfs Fortnite's Storm King LTM boss so that he's easier to beat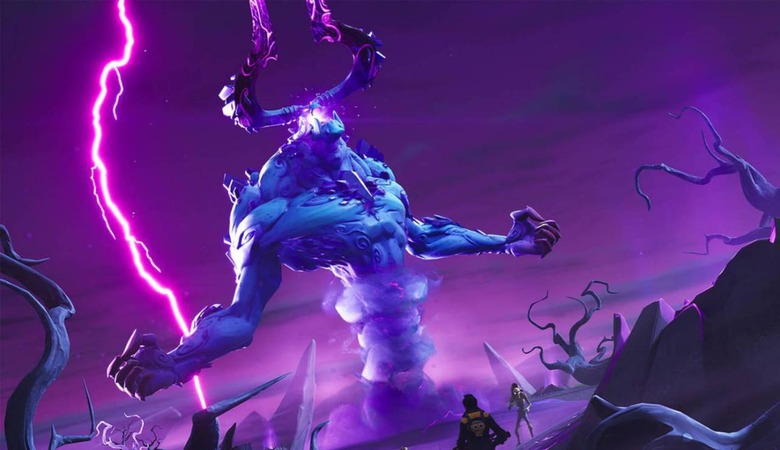 Epic recently added the Storm King to Fortnite, a beast that will be available for battle royale players to fight over the next few days. The company kicked off its "Fortnitemares" yesterday, a Halloween-themed event that comes with challenges alongside a new Limited Time Mode called 'The Storm King.' Complaints from players have prompted Epic to nerf the boss.
The Storm King LTM is a temporary game mode in which a large group of players must work together to defeat the Storm King and his minions. Victory rewards players with a special new umbrella featuring purple and crackling electricity...but that's only if you manage to win.
It's clear that Epic intended Storm King to be difficult to beat — it previously teased the boss as the hardest opponent battle royale players will have ever faced. Some players say the company took it too far, though, making the mode more frustrating than fun.
In response, Epic has already nerfed the boss by reducing the amount of damage needed to defeat it across the board. The change was pushed out to the Limited Time Mode on Epic's side of things, which means players aren't required to update their game in order to experience the new lowered damage limits.
Storm King is only part of the overall Halloween event currently taking place. In addition to a number of new Halloween-themed products being offered in the game's Item Shop, the Fortnitemare challenges also offer a number of rewards to players who complete various challenges — they'll only be available until November 5.