Epic just made it easier to find cosmetics in Fortnite's Locker tab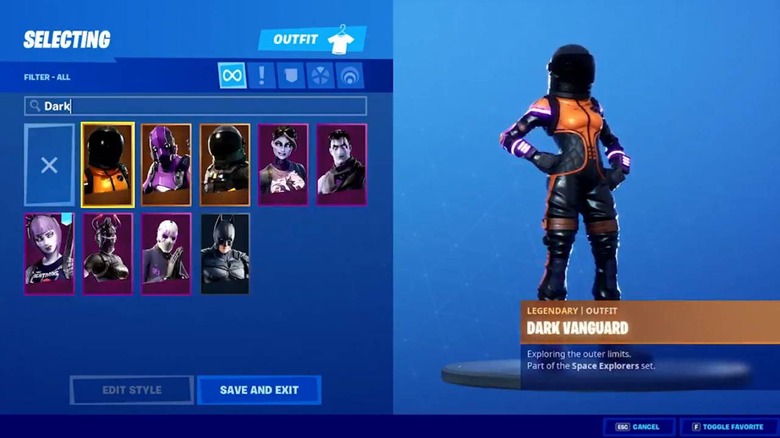 Epic has 10 complete seasons of Fortnite under its belt, meaning it has released a huge number of skins, weapon wraps, music, and more. For players who have been playing the game since its launch, that means there's a huge number of items to search through, making it hard to find the particular skin or wrap you're looking for. Epic has addressed that problem by adding a handy new tool to the game's Locker tab.
As demonstrated in the video below, Fortnite players can now find the items they're looking for by searching for them using text. The new search field is located at the top of the Locker tab above the skins; it'll retrieve whatever items match the search term used.
Get equipped... faster! We've added text search to your Locker so finding your favorite cosmetic item is now a breeze.

Check it out now. pic.twitter.com/qmk2KnyJBh

— Fortnite (@FortniteGame) November 13, 2019
Of course, the downside is that you have to remember what the item you're looking for is named, which is tricky if you're on the hunt for that rare item released half a dozen seasons ago. For everything you do know the names of, however, the search field will greatly speed up the process of switching skins.
The search field doesn't appear to apply to music, weapon wraps, emotes, or any of the other items; it's unclear whether Epic plans to expand it in the future to cover all Locker items or if it will remain available only for the character skins.
The search field joins other Fortnite interface changes that arrived with the game's 11th season. Officially the start of Chapter 2, this season has also added an entirely new battle royale island, new weapons and characters, the ability to swim and fish in water, and more. It's unclear where the storyline is heading in the game's second chapter, however.