Epic is taking an exclusive Fortnite skin away from some players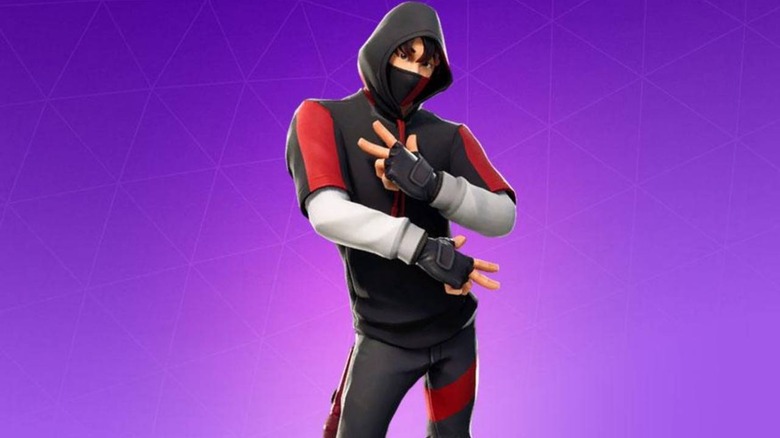 Under a partnership with Samsung, Epic offered an exclusive skin called 'iKonic' that was only available to players who had purchased the Galaxy S10 or one of its variants. This exclusivity didn't stop some obsessive fans from finding ways to acquire the skin elsewhere, but Epic isn't tolerating it, at least based on reports from some players. It seems the company is removing the skin from some players' lockers.
Sometime after offering the iKonik skin, Samsung decided to replace it with a new exclusive skin called GLOW that was made available to not only S10 owners, but also customers who had purchased things like the A9, S9, Tab S4, and more. Before that, however, Samsung S10 buyers were able to redeem the exclusive skin by downloading Fortnite through Galaxy Apps.
Once downloaded, players who installed and then signed into the game on their mobile phone were able to 'purchase' the iKonic skin from the Item Shop for free. Some players were able to get this skin using alternative methods, however, namely third-party sellers.
Late last year, Fortnite players noticed that Epic was removing V-Bucks and skins acquired with them from the players' accounts. Some players say that Epic is doing the same thing with the iKonik skin acquired by means other than signing into an Epic account using a Galaxy S10 smartphone.
Depending on how you got the iKonik skin there is a chance it was removed due to you or someone else obtaining it through a 'illegal method'

Double check to make sure you still have iKonik! pic.twitter.com/026Vcvmpvl

— iFireMonkey (@iFireMonkey) January 22, 2020
This is only affecting players who were able to get the skin using an unofficial method and not all of these users appear to be impacted (at this time). The crackdown highlights one important fact: it's probably going to end up being a waste of money to get Fortnite skins and V-Bucks through third-party sellers.