Epic Games teases new shooter, dubbed "Paragon"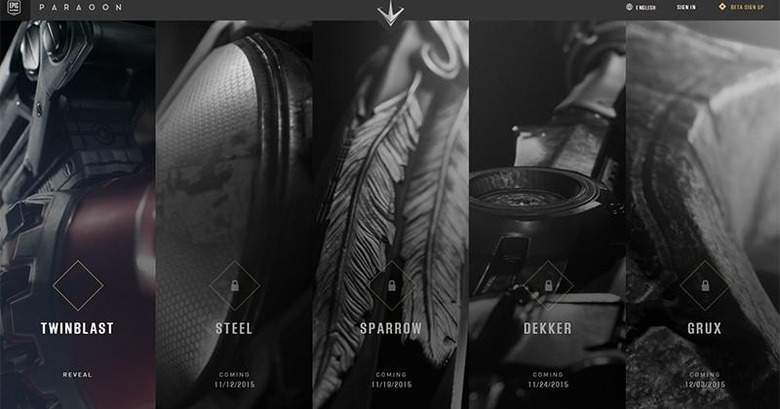 Epic Games has been hard at work of late. They recently released the Gears of War: Ultimate Edition for the Xbox One, giving fans chance to experience the franchise in all of its HD glory. They've also been teasing a new Unreal Tournament game, which we haven't seen in quite some time. However, it appears that they have another game up their sleeve.
Today Epic Games gave us our first taste of Paragon. And by "taste," I mean to say that they've quite literally only given us a working name, and one short video of a playable character. Check out the video below to see the reveal of "Twinblast," which is the first of several characters to be revealed.
So far, the official site has given us only the most brief of looks at what the game might have to offer. They are planning to release a teaser video of a new character each week until December 3rd. While the first teaser doesn't show much, the model look stunning. They note that the video "is an actual in-game playable hero." If that's true, and this was rendered in-engine, Paragon will be one beautiful game, if nothing else.
If you head over to the site, you can sign up for the beta, and unlock gear that will be used in the game. If you sign into the site on the same days that the new characters are revealed, you'll be able to unlock more unique items. The next one is due to be unlocked next Thursday, November 12th.
Source: Paragon