Epic Games Store's new free game is an action RPG classic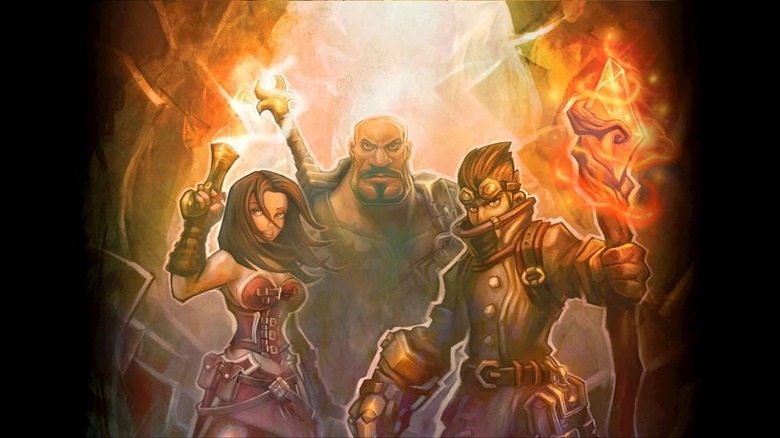 The free games offered through the Epic Games Store are going to be rotating on a weekly basis for the rest of the year, so as a result, the free games are coming down the pipe rapid fire. Last week's free game, Overcooked, has been replaced by Torchlight, and if you're a fan of action RPGs, you'll definitely want to check this one out.
Like many action RPGs, Torchlight takes heavy inspiration from genre-defining titles like Diablo 2, but of course, it puts its own little twist on things. In fact, when Diablo 3 was met with only lukewarm reception on launch, it was common to see people recommending that action RPG fans play Torchlight (or eventually its predecessor, Torchlight 2) instead.
These days, Torchlight 2 gets the lion's share of the attention from fans of the franchise, but doesn't mean the original Torchlight isn't worth your time. Here in 2019, Torchlight is definitely a little long in the tooth, as it was first released in 2009.
At one point in time, developer Runic Games was working toward a Torchlight MMO, but unfortunately, the studio was shuttered by parent company Perfect World Games in 2017, not long after the release of its third game, Hob. Strangely enough, that Torchlight MMO is still in development, with Perfect World acting as publisher and Echtra Games handling the development duties in Runic's absence. That game is called Torchlight Frontiers and it's scheduled to launch at some point this year.
One has to wonder how a free-to-play hack and slash MMO will perform in the current market, but regardless of the reception Torchlight Frontiers nets for itself, we've already got two very good games in the franchise in Torchlight and its sequel. You can snag Torchlight for free until July 18th over at the Epic Games Store, with Limbo slated to be the next free game.