Epic Games Store's latest free game is perfect for couch co-op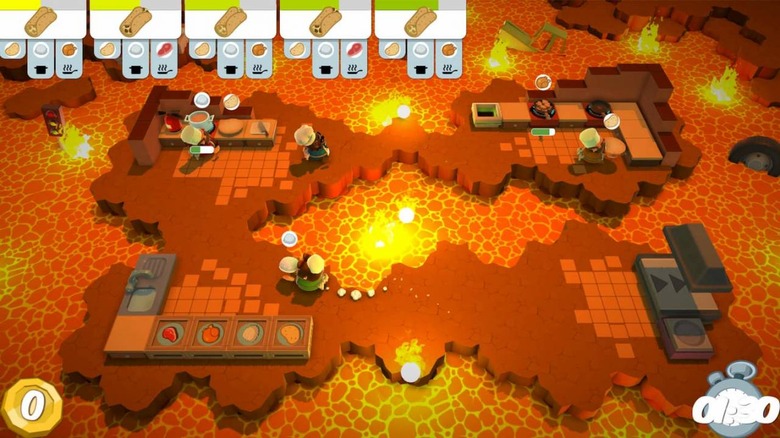 As it does every week, the free game on offer through the Epic Games Store has rotated once again. This time around, the free game is Overcooked, and those of you who are fans of local co-op will definitely want to check it out before it disappears next week. Even if you're just playing alone, Overcooked is probably still worth the download.
Though Overcooked can be played with anywhere from one to four players, it really shines when you've got multiple people playing together. In Overcooked, you and your buddies play as chefs, and its your job to pump out dishes before your patrons get frustrated and leave.
In this game, working together and communicating well aren't the only barriers to success. You'll also be challenged by the various kitchens you cook in, as each of them are designed to make your job as a chef harder. The result, obviously, is that gameplay can often get hectic, especially when you're trying to work together with friends.
If it turns out you enjoy playing Overcooked, then you can pick up the somewhat recently-released Overcooked 2 as well. Though the focus on tricky co-op cooking challenges remains in Overcooked 2, this time there's online co-op in addition to local co-op, so you don't necessarily need your friends present in order to play through the game.
Overcooked is free on the Epic Games Store from now until July 11th. One the 11th, it'll rotate out and be replaced by Torchlight as the main game, which is little on the old side here in 2019 but well worth playing for fans of Diablo-like action RPGs nonetheless. For now, you can snag a free copy of Overcooked by heading over to the Epic Games Store.