Epic Games Store update adds cloud saves, Humble integration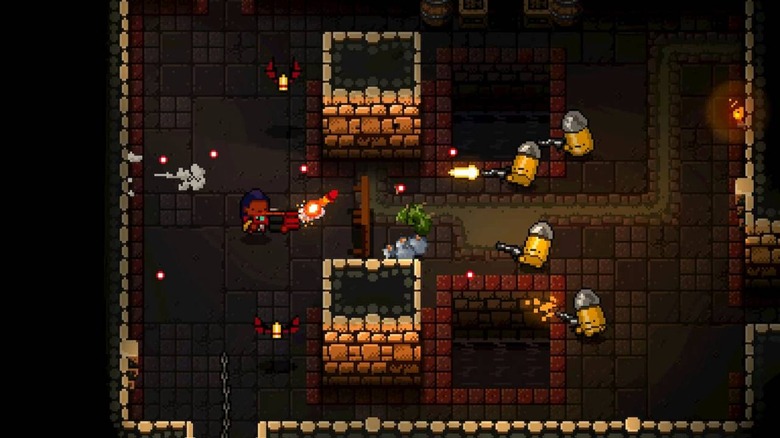 The Epic Games Store is getting a pretty big update today, and it's arriving with a much-requested feature in tow. Cloud saves have officially gone live on the Epic Games Store, with a little less than 20 games getting the functionality today. The lack of cloud saves has been a sore point for Epic Games Store users, so let's hope that by launching cloud saves for these games, Epic is opening the proverbial floodgates.
Happily enough, a number of games getting cloud saves today are titles that many Epic Store users should already have, as they've been given away for free in the past. In addition to the games you see listed below, keep in mind that all Ubisoft games on the Epic Store already support cloud saves through UPlay. Have a look at all of the games that have received cloud saves support over the last month:
• Alan Wake

• Close to the Sun

• Darksiders III

• Enter the Gungeon

• Genesis Alpha One

• GNOG

• Hyper Light Drifter

• Kingdom New Lands

• Limbo

• Moonlighter

• Mutant Year Zero

• Overcooked

• Rebel Galaxy Outlaw

• Sherlock Holmes: The Devil's Daughter

• The Sinking City

• This War Of Mine

• World War Z
Epic notes that it's working with more developers to test and implement cloud saves, and that it will be flipping the switch in more games as time goes on. While cloud saves are definitely one of the biggest parts of this update, Epic has also added Humble Bundle keyless integration to its store. This means that you'll be able to link your Humble and Epic Games accounts and have the games you've purchased on Humble automatically added to your Epic library.
To turn this feature on, you'll just need to head into your Humble account settings and link your accounts there. Epic says that it's "looking at more partnerships with highly reputable digital game sellers," so don't be surprised if we see more functionality like this in the future.
Finally, Epic says that it has also given its store pages a "face-lift," that offers better game descriptions and clearer release information for upcoming games. Essentially, Epic is trying to give developers more tools to show of their games with these new store pages, as there's room for more videos and screenshots on them as well.
This platform update is going live alongside the rotation of the Epic Game Store's free games. This week, both Hyper Light Drifter and Mutant Year Zero: Road to Eden are free on the Epic Games Store, and they'll be available until August 22nd, when they'll rotate out and be replaced with Fez. What do you think of these updates to the Epic Games Store? Head down to the comments section and let us know!