Epic Games Store snags Obsidian's The Outer Worlds, more as exclusives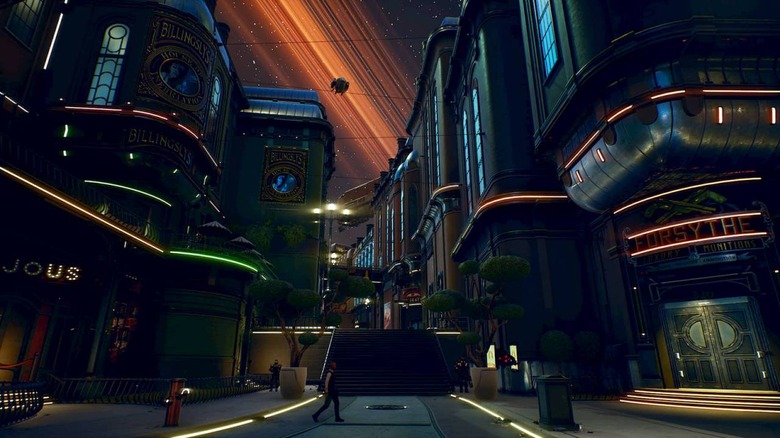 Every year at GDC, Epic Games hosts a keynote address, and this year, it isn't really surprising that at least part of the keynote centered around the Epic Games Store. The company announced more exclusives for its storefront during the keynote, and the list includes Obsidian's upcoming game The Outer Worlds. If we were to hazard a guess, we'd say there probably aren't going to be many Obsidian fans who are happy with this move.
Epic Games has actually thrown together a trailer featuring all of the upcoming games that will be offered as Epic Store exclusives. Among them are three David Cage games that have thus far been exclusive to Sony's PlayStation consoles: Heavy Rain, Beyond: Two Souls, and Detroit: Become Human. All three games are finally coming to PC, and it looks like they'll only be available on the Epic Games Store when they arrive.
Concerning the exclusivity of The Outer Worlds, there is a bit of good news in that it won't be exclusive to the Epic Games Store forever. Obsidian explained in a tweet that The Outer Worlds will also be launching on the Windows 10 Store at the same time it goes live on Epic's store, and that it'll come to other digital distribution platforms like Steam a year after release.
Our partners at @EpicGames have announced that #TheOuterWorlds will be coming to the Epic Games Store at launch, alongside the Windows Store. It will be released on other digital platforms 12 months later.

The Outer Worlds will still release on XBOX and PS4 on launch.

— The Outer Worlds (@OuterWorlds) March 20, 2019
It stands to reason that most of the games revealed as exclusives during Epic's keynote likely have similar release schedules. In fact, Quantic Dream – developer of Heavy Rain, Beyond, and Detroit – says that all three titles will be exclusive to the Epic Games Store for one year, presumably landing on other stores after that period is over. All three games are slated to launch at some point in 2019.
Epic listed some of the other games destined for the Epic Games Store on its website, and they include Dauntless, Spellbreak, Control, The Cycle, Phoenix Point, The Sinking City, and Dangerous Driving. The last two games on that list are up for pre-purchase now, while the other titles are merely said to be "coming soon."
Epic's strategy of securing exclusives for its store has been a controversial one among PC gamers. Despite the criticism, these GDC announcements certainly make it seem like Epic has no plans of slowing down when it comes to penning exclusivity deals for upcoming – and in some cases highly anticipated – games. We'll see what happens from here, but for now, head down to the comments section and tell us what you think of Epic's attempts to pull market share away from Steam by way of timed exclusivity.