Epic clarifies how bots will work in Fortnite's next season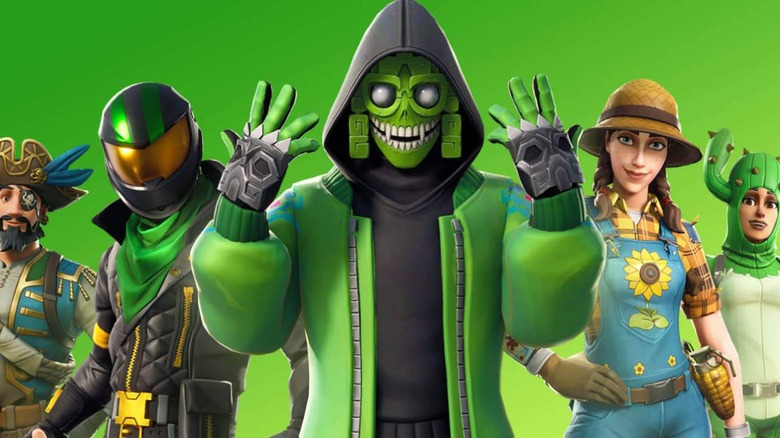 Last month, Epic announced that it was bringing a new matchmaking system to Fortnite starting with its 10.40 update. As well, the company plans to introduce bots into the game starting with its Season 11, two major changes that — if everything goes according to plan — will result in players getting put into matches with other players (and bots) of a similar skill level. Reactions to the news have been mixed, so Epic is back with some clarification about how these two things will work.
The new Fortnite matchmaking system has arrived in the Solo mode in 'select regions,' according to Epic, which plans to introduce the same system in Duos starting later on this week. The update will put players into matches with other players of a similar skill level — Epic clarifies that this system will take things like control inputs and different platforms into consideration when grouping players.
In addition, Epic previously revealed intentions to add bots to the game starting in Season 11. These bots will act similar to regular human players and will be used when necessary under the new matchmaking system. The bots will essentially fill in the gaps when there aren't enough similarly skilled players for a match, ensuring there's a full busload for the island.
In its new update, Epic answered some questions related to its bots plan, including how spectating will work and what kind of things the bots can do. As expected, being killed by a bot will simply result in the eliminated player spectating a different human player, not the bot. As well, bots will not be able to get a Victory Royale — if the last human player in the match is eliminated, the match will simply end.
As well, Epic says that bots will not be able to use vehicles when they arrive, but that such abilities may arrive at some point in the future. Beyond that, players shouldn't expect to find bots in Creative, but the company says it may consider adding them to the mode at some point in the future.
In addition, Epic is investigating whether it'll be possible to launch a "vs. Bot" mode that will let players compete against nothing but bots. This mode would be introduced as a way for players to sharpen their skills and get a better feel for the map, not as a way to get easy victories.