Epic challenges Steam to pay devs more, with PC exclusives on the line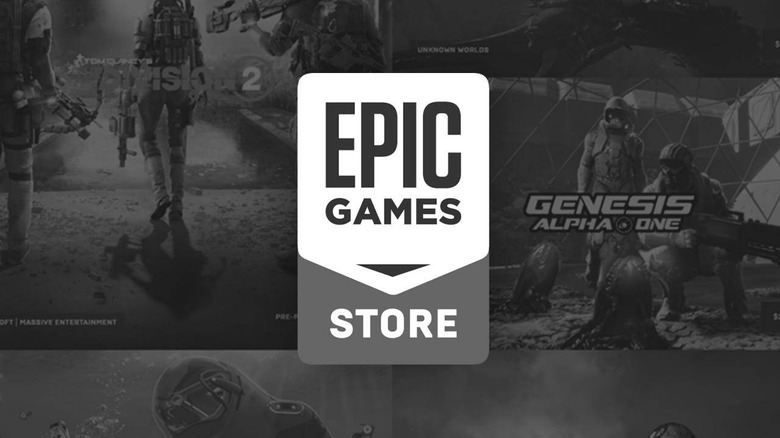 In launching its own games store and attempting to unseat Valve from the top of the digital distribution heap, Epic has ruffled its share of feathers within the PC gaming community. Epic started out by offering developers and publishers an 88%/12% revenue split on game sales – meaning that Epic only keeps 12% of the revenue from each game sold, far better than the 30% Steam keeps. Then Epic decided to take things one step further and started pursuing exclusivity deals for its own store.
So far, a number of developers have taken Epic up on its exclusivity offers, much to the chagrin of PC gamers who would rather not have to deal with exclusivity periods at all. The company has caused quite a stir up in the PC gaming community by pursuing these deals, but now Epic boss Tim Sweeney says that there is a way to get his company to stop paying for exclusives. The problem is that the solution Sweeney proposes relies on action from Valve.
If Steam committed to a permanent 88% revenue share for all developers and publishers without major strings attached, Epic would hastily organize a retreat from exclusives (while honoring our partner commitments) and consider putting our own games on Steam.

— Tim Sweeney (@TimSweeneyEpic) April 25, 2019
In the tweet you see above, Sweeney says that Epic will "hastily organize a retreat from exclusives" if Valve commits to implementing a permanent 88/12 revenue split for all developers and publishers. He goes a step further by saying that Epic would even consider putting its own games on Steam were Valve to make this move, so there may be a future timeline where Fortnite is actually available through Steam.
Valve, for the record, reworked its revenue sharing model shortly before Epic announced it was going to launch its games store. Under this new model, games offered through Steam start at a 70/30 revenue split, then Valve's cut drops to 25% once a game reaches $10 million in sales. After a game reaches $50 million is sales, Valve's cut drops once more to 20%, but that's the lowest it goes under this new model.
So, in a lot of ways, Valve's revenue split model is geared toward making Steam a more attractive platform for major publishers who have the resources to open their own stores and stop offering their games on Steam (like Electronic Arts has). Sweeney wants to see Valve change its revenue model to 88/12 across all games, regardless of sales – a big jump from even Valve's most generous revenue model.
Whether or not Valve bites is big question in itself. Steam is still the top dog in the PC gaming space, so Valve may not feel threatened by Epic's exclusivity deals and better revenue sharing models just yet. We'll see what happens, but we probably shouldn't expect Valve to make the moves Sweeney demands until the Epic Games Store starts significantly eating into Valve's market share.