eora 3D scanner uses your smartphone and a green laser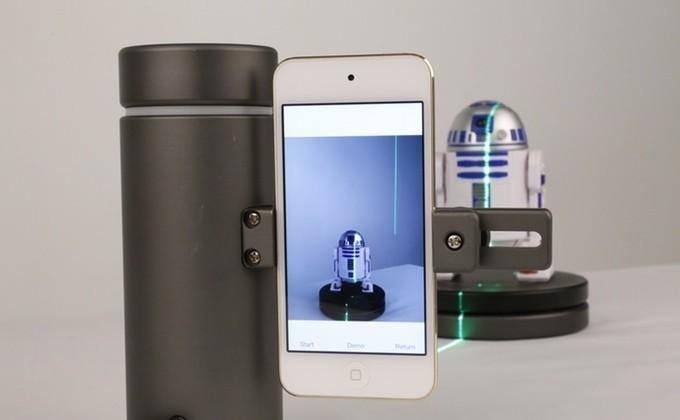 People that are heavily into 3D printing can get new things to print into their computer for the printer to work on using a 3D scanner. A new 3D scanner has debuted called eora 3D and unlike some other scanners on the market the eora aims to be inexpensive. The way it cuts the price is by using something you already own to control the scanner- your smartphone.
The smartphone powers the scanner and allows it to capture physical objects and surfaces, turning them into high-quality 3D models. The team behind the product says that using the power and optics of a smartphone they were able to spend more money on a green laser for the scanner without pushing the price out of the affordable range.
The result is a 3D scanner that is precise to the sub-100 micron range. The scanner will work with a wide range of smartphone models including Samsung, HTC, and Sony Android devices and iPhones current back to the iPhone 5 as well as the iPod touch 5th gen. The scanner connects to the smartphone using Bluetooth 4.0 and the app is a free download. Resolution is up to 8 million vertices and an optional Bluetooth turntable is available.
The project is on Kickstarter seeking $80,000 and has raised over $139,000 at the time of writing with 29 days to go. A pledge of $229 or more will get you an eora 3D scanner with shipping estimated for June 2016. If you want the scanner and the Bluetooth turntable, you need to spend at least $289.
SOURCE: kickstarter