Entry-level Surface Book 2 to get a quad-core refresh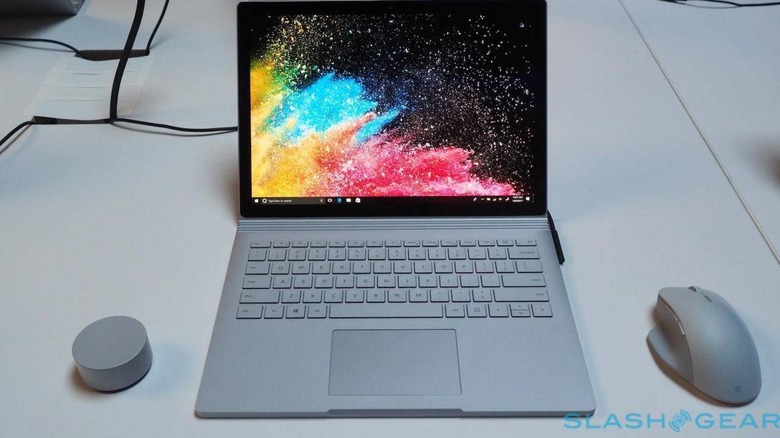 It has been over a year since Microsoft launched the successor to its first ever laptop but it doesn't seem to be coming out with a new one just yet. Instead, it seems to be preparing a very small refresh to the least expensive of the line, the entry-level 13.5-inch Surface Book 2. If true, then Microsoft's Surface Book will finally be saying goodbye to the old dual-core Kaby Lake generation and hello to a quad-core Kaby Lake Refresh.
The 13.5-inch Surface Book 2 does have a quad-core option, but that comes with a lot more than just double the cores. It uses an Intel Core i7-8650U Kaby Lake R, more powerful than you might have wanted, and with 256 GB of storage, more than what you might have bargained for. All of that at $1,999, though Microsoft currently has it on sale for only $1,799.
According to WinFuture, however, Microsoft is silently upgrading the cheapest configuration to a quad-core Intel Core i5-8350U, also from the Kaby Lake R line. This new model also starts with 256 GB of storage right off the bat, though RAM still starts at 8 GB. In addition to twice the storage, the new Surface Book 2 starting point promises 50% more performance but still without an embedded NVIDIA graphics chip.
The starting price, however, also goes up. That model will cost 1,569 EUR or $1,499 in the US. That's the same price as the current model with a dual-core Intel Core i5-7300U, 8 GB of RAM, and 256 GB of storage. It's certainly possible that will keep this older and cheaper dual-core option while expanding the choices for the Surface Book 2 line.