Entourage eDGe Dual-Screen Android Ebook Reader Gets Video Hands-On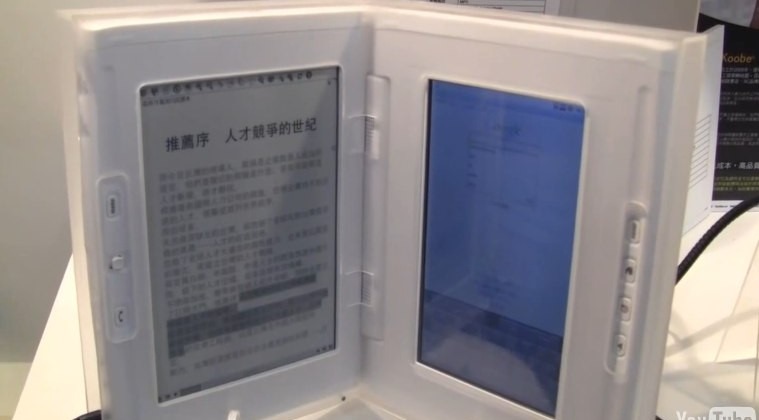 The Barnes & Noble nook will – when it finally starts shipping – be the first dual-display ebook reader that we're aware of, but over in Taipei Entourage have been showing off their own version of a dual-display machine, the eDGe.  Their form-factor is strikingly different from the nook – it looks like a particularly chunky book – with two similarly sized displays, e-ink on the left, a color touchscreen on the right, and NetbookNews grabbed some hands-on time with the working prototype recently.
Video demo after the cut
Like the nook, the eDGe runs Android, using the color touchscreen to browse files and the internet before displaying ebooks and webpages in eye-friendly monochrome on the facing display.  Various controls are positioned roughly where your fingers would regularly rest while holding a book; we're not sure exactly how heavy it is, however, though they're saying you'll see up to 6hrs runtime from a full battery charge.
Happily the production model – expected to launch officially at CES in January 2010 – looks a whole lot slicker, with a slimmer chassis.  Full specifications here; pricing is believed to be around $490, though optional WWAN wireless will push that up somewhat.