ENT Android MID Makes Another Appearance; This Time With Live Images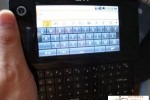 Back at the beginning of the month, we had a whole slew of Android information come swirling into our offices. We did our best to cover it, and part of that coverage was this little piece of Mobile Internet Device (MID) Heaven. It's a pretty slick, piano-black piece of tech that's running some might Android goodness. And, despite the coverage we splattered all over it before, we were lacking any real live shots of the device. Well, now's as good a time for change as any other, right?
The ENT ET-M43A is what it's officially called, and unfortunately we don't have a catchy nickname for it yet, but we'll get right on that. Specs wise, this thing is packing a 624MHz Intel XScale PXA300 processor, paired with WiFi a/b/g, an SDHC card slot for expanding that memory you probably desperately need, and USB 2.0 connectivity. There's a physical QWERTY keyboard, but as the images show us, there's obviously a soft sort as well, just in case you want to take it easy on that sliding action.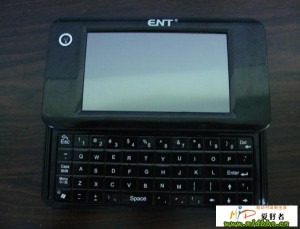 There isn't any 3G connectivity though, so if that's something you need in your day-to-day, this MID isn't going to get lucky enough to get your hands on it. Though, there was something strange about this device, and even now it's somewhat disheartening. Right there, in the image right above this, you can see at the bottom left of the keyboard that infamous "flag" key, that shows up on nearly every Windows Mobile device out there. So, was this thing originally optimized for the WinMo platform, or does that thing have some kind of significance within this MID's Android OS? No word on that as of yet. But, we're sure we'll find out soon enough.
[via Gadget Mix]