Android MIDs emerge: Eston MID-02 plus SFR M! on video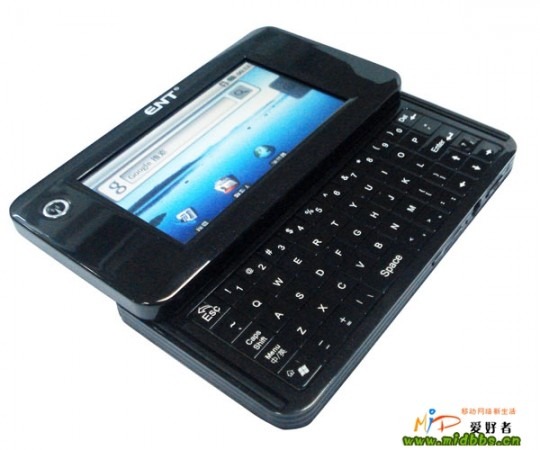 Is it the morning for Android-based MIDs?  Jenn over at Pocketables has turned up evidence of two devices both running Google's open-source mobile platform, in the shape of the Eston MID-02 slider and a video of French carrier SFR's M! PC Pocket running the OS.  Eston's device – which is also branded as the M4301 – has a 4.3-inch resistive touchscreen and can dual-boot Windows CE 6.0 and Android.
Video demo after the cut
Inside there's a 624MHz Intel XScale PXA300 processor, paired with WiFi a/b/g, an SDHC card slot and USB 2.0 connectivity.  There's obviously a QWERTY keyboard, too, but other than that front-panel hardware controls are minimal.
As for the SFR M! PC Pocket, the video comes on the tail end of rumors that the carrier has been working on an Android version of their existing MID, itself a rebadge of the Compal/Aigo P8860.  No word on any change in hardware; the original has an 800MHz Atom Z500 processor, 512MB of RAM, 4GB SSD and slide-out QWERTY, plus a 4.3-inch WVGA touchscreen.
Right now the Eston device is only listed for bulk purchase, while there's no official word from SFR regarding their plans.
Android on Sfr M! Pc pocket MID !! on 12seconds.tv
[via Pocketables]