Enhanced Baldur's Gate, Neverwinter Nights games coming to consoles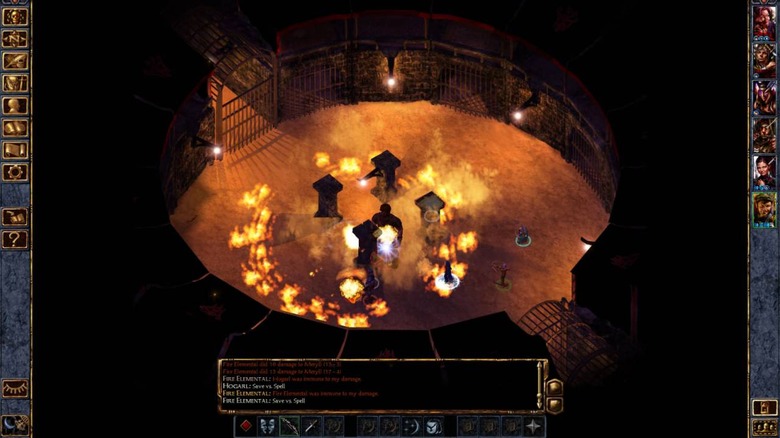 Several years back, a company named Beamdog started enhancing classic BioWare games (and games made with BioWare's Infinity Engine but published by other companies) and re-releasing them on PC and mobile. Beamdog started with the original Baldur's Gate in 2012, and from there it went on to remaster games like Baldur's Gate 2 and Neverwinter Nights. Today, Beamdog announced that these enhanced games will be making the jump to consoles this year.
Beamdog has teamed up with the folks at Skybound to bring a grand total of six games (including one expansion) to consoles throughout 2019. Precise release dates haven't been announced yet, but it sounds like Beamdog and Skybound are planning to have all of them out by the end of the year. Have a look at the list of games Skybound plans to port over to consoles:
• Baldur's Gate: Enhanced Edition
• Baldur's Gate II: Enhanced Edition
• Baldur's Gate: Siege of Dragonspear
• Icewind Dale: Enhanced Edition
• Planescape: Torment: Enhanced Edition
• Neverwinter Nights: Enhanced Edition
Those of you who were playing computer RPGs in the 1990s and early 2000s will likely recognize every game on that list except for one – Baldur's Gate: Siege of Dragonspear. Siege of Dragonspear is actually an expansion for Baldur's Gate: Enhanced Edition that was created by Beamdog and released in 2016. The expansion aims to bridge the gap between the original Baldur's Gate and Baldur's Gate II, so those of you who were big fans back in the day might want to check it out.
Skybound says that all of these games will be offered both at retail and digitally, so physical media collectors have something to look forward to. Strangely, the company didn't announce which platforms these games are coming to. Xbox One and PS4 seem like obvious choices, leaving us the question of whether or not the Switch will see these games.
Considering that Beamdog brought Baldur's Gate: Enhanced Edition to iPad, the Switch can clearly handle these titles, so it probably isn't a question of power. As with most games, it would certainly be neat to have these titles on a portable console like the Switch, so we'll keep our fingers crossed for such a release. Skybound says that more information will be revealed in the coming months, and we'll keep our eyes peeled for more.