EnGenius Unveils New 900 MHz FreeStyl 2 Extreme Range Cordless Phone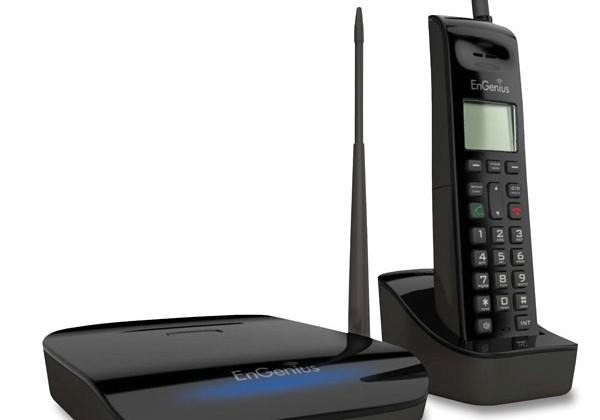 It has been years since I had a home phone landline. I do have some not so fond memories of cordless phones that wouldn't work upstairs and would get fuzzy if you walked around the corner from the base station. Many business users and a lot of consumers still have landmines in their home making cordless phones still very common. A company called EnGenius has a new cordless phone system that promises incredible range.
The cordless phone system is called the FreeStyl 2 Extreme-Range Cordless Phone. It looks like any other cordless phone on the outside, but inside the system has technology allowing for reliable telephone and intercom communications indoors in spaces up to 25,000 ft.². The company says that the system has enough range to cover six different floors.
If used outdoors, the phone system will span 10 acres. The phone system also supports up to nine handsets and can operate as a stand-alone system or as a long-range cordless analog extension to an existing PBX phone system. That means the system will be easy to integrate into your typical enterprise communications system.
Each handset has its own speaker and integrated two-way intercom and supports simultaneous broadcast to multiple handsets from any handset. The phone system has a one-year warranty and is available for $259.99. Add-on handsets are available to purchase as well.
[via EnGenius Tech]