Energizer unveils high performance battery made from recycled batteries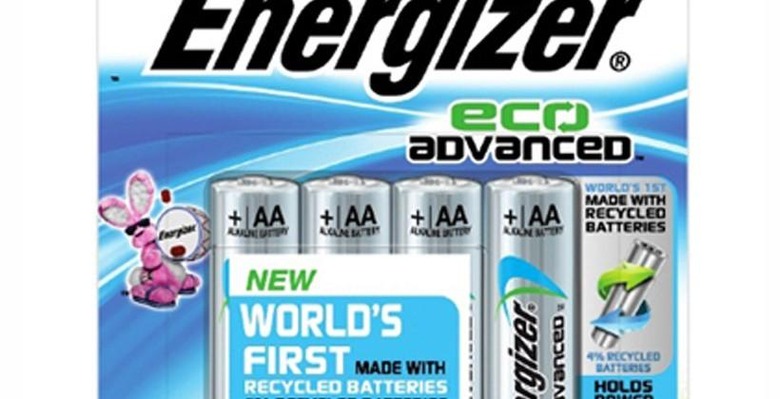 Energizer has announced a new line of batteries that are made from old recycled batteries. The company claims that these are the first batteries in the world to be made with 4% recycled batteries. While being made with recycled batteries, Energizer says that the AA EcoAdvanced batteries are its highest performing alkaline battery.
Energizer says that experts believed for a long time that it was impossible to make a high performance battery from recycled battery parts, but Energizer has done that after seven years of research. Energizer is working with recycling companies in Europe and North America to improve and expand processing capacity for recycled batteries.
According to the company, processing capacity is the bottleneck to producing more of the recycled batteries today. In the future Energizer hopes to expand the amount of recycled battery materials to 40%.
Energizer has received UL Environment Claim Validation for the batteries being made with 4% recycled batteries for the AA variety. EcoAdvanced batteries do come in AAA size as well and those smaller batteries use 3.8% recycled material. Energizer hopes that it can expand the recycled content in the batteries to 40% by 2025. Exactly what part of the old batteries is recycled and how that material is used in the new batteries is unknown.
SOURCE: Energizer