Energizer Edge Accent Light hands-on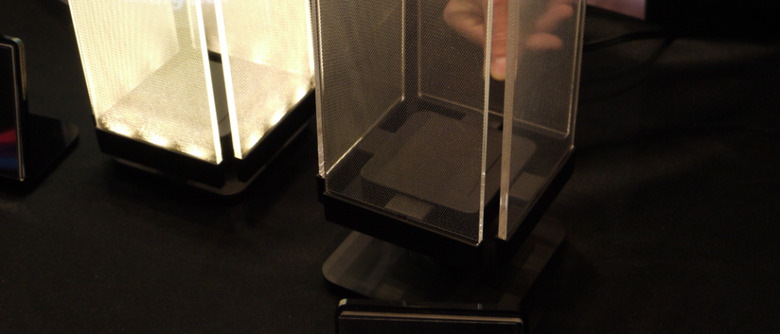 Here at CES we are seeing all sorts of exciting and innovative products and this one in particular was so unique that I had to share. This is the Energizer Edge Accent LED Light and it will never burn out, and never go bad. We have a few more photos and a quick video after the break.
With no on or off switch this is entirely touch-based and the surrounding base is pressure and touch sensitive. With sixteen LED's that will never need replacing and a unique light up effect as it illuminates through the panels. Energizer has made sure to add only the best quality and brightest LED's and offers up to 400 lumens of brightness.
Energizer will be offering a small, medium and large version of this unique and impressive lighting system and above we have the larger of the two. The panels are removable and fully interchangeable. You can remove one to help direct light, or fully break it down for moving and transportation. Available now on 3rd party online shops I'll be sure to get one and give it a try.