Endomondo Update Brings Android Wear Support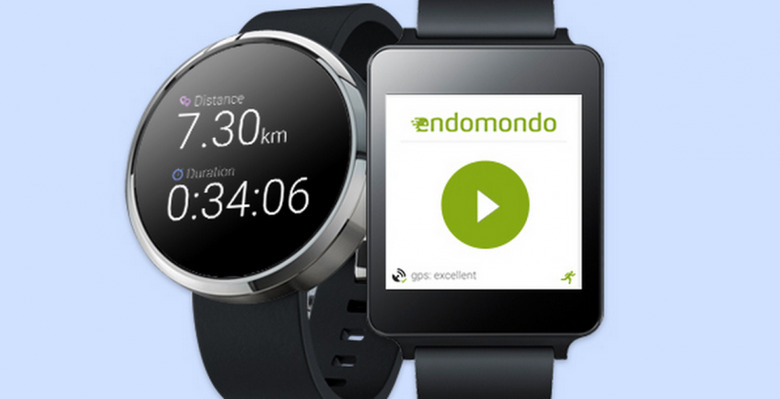 Endomondo has pushed out a large update for its Android users, and with it comes many big changes, perhaps the most notable of them being support for Android Wear. Requests for such support have been extensive; joining the announcement is also integration for the Samsung Gear S, adding that wearable to the already-supported Gear 2/Neo and Gear Fit. The update is available now, and Endomondo promises that it has yet another integration in the pipeline, though for which device wasn't detailed.
Endomondo detailed the update today. For Android Wear users, there are now three options for starting a workout in conjunction with one's wearable, including selecting "Start" from the Endomondo app, tapping the Android Wear notification after workout has been started on a mobile, or via voice commands.
The Gear S integration is similar, and takes advantage of the wearable's heart rate monitoring functionality (as does applicable Android Wear devices). Joining these new integrations is the introduction of a new Training Plan wizard, which is complemented by new overviews for training plans.
Rounding out the changes is the ability to share workout stats on Twitter from within the Endomondo app, both manually for individual workouts or as an auto-sharing function that fires out a tweet when a workout ends. The functionality can be found on the social screen.
SOURCE: Endomondo