Ender's Game trailer reveals child genius training for future alien war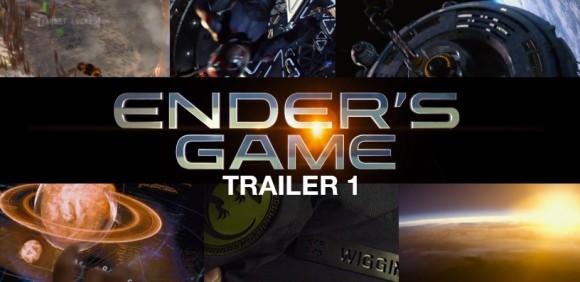 It's finally time to get a good look at the film adaptation of the science fiction novel classic Ender's Game with the first official full-length trailer for the movie. This trailer is just under two minutes long and has Harrison Ford speaking in what might be the least intense declaration of intent in the history of on-film representations of the military, rivaled only by his admittedly unenthusiastic voice-over for the theater version of Blade Runner. That said, the visuals appear to be bringing a fully prepared vision from director Gavin Hood and producer Bob Orci.
This clip is joined by a Google Hangout that's taking place starting at 1pm PDT / 4pm EDT and going forward into the afternoon. This Google+ Hangout holds the heads of the film, Hood and Orci, speaking to select members of the public as well as the star of the film Asa Butterfield. This actor portrays Ender in the film which will be released on the 1st of November this year.
Ender's Game has also seen the start of a viral campaign that will be ushering in information about the plot and the environment which will hold the characters of this science fiction story. This story takes place in the future, a future where a single alien invasion has set our Earth on high alert, allowing a single government system to keep sway over the citizens of our planet while they train children to become future military leaders. These children – Ender included – are part of a future era of humanity in which kids have the potential to become genius-level thinkers in their adolescence.
The film stars Asa Butterfield, Harrison Ford, and Sir Ben Kingsley amongst many new entrants into the major motion picture world. This film is the first official adaptation of the Orson Scott Card novel Ender's Game, a book which was born of a short science fiction tale told in the pages of Analog Science Fiction and Fact.
Have a peek at SlashGear's brief timeline of events that've recently lead up to this release and be prepared for a flow of information the likes of which we've not seen since Prometheus.