Encore Rockin Music Lamp Discos Up Your Desk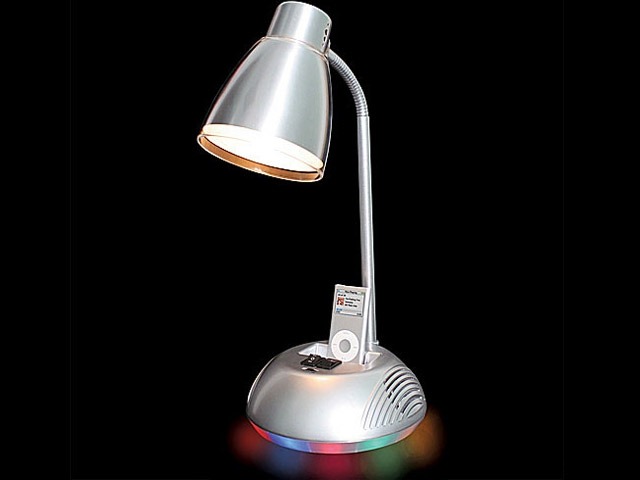 If you feel like bringing a bit of discotheque style to your work space—do they even still call them discotheques?—you need to get your hands on the Encore Rockin Music Lamp.
Made by ASC Lighting and Design, this lamp has rainbow lights along its base that pulsate to the rhythm of whatever beat you're bumping. Plus, it includes an MP3 docking station, internal speakers and volume controls. But it wouldn't be a lamp without, well, the lamp part, which takes a 40 Watt appliance bulb.
Feel like getting your Saturday Night Fever on? The Encore Rockin Music Lamp will set you back $37.99.
[via Chip Chick]