Encipher Android tablet pushes cloud services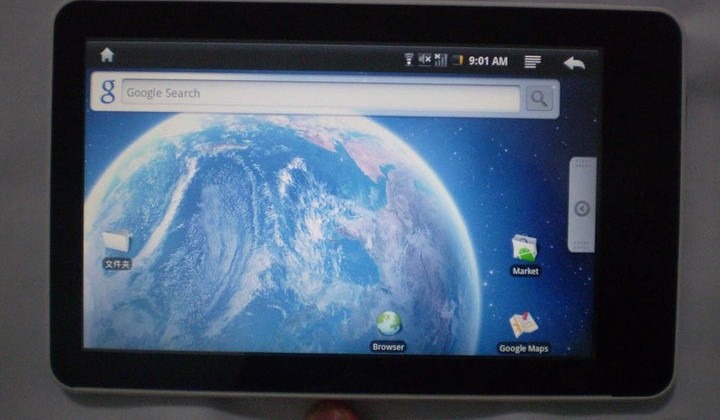 Alright, it's another Android tablet from a manufacturer you've probably never heard of before, but at least this one has a vaguely interesting background support plan going for it.  Rather than just slapping Google's OS on an OEM slate and calling it a day, Nigerian firm Encipher Limited are hoping to use the 7-inch slate to push their cloud computing services, such as Exchange, cloud-storage and backup, hosted desktops and VoIP.  It'll also be positioned as an ereader rival to Amazon's Kindle.
So far so good, but there are some obvious shortcomings.  For a start, there's only a 400MHz processor keeping things churning, and only 16GB of flash storage.  Android 1.6 is a disappointment too – we'd have liked to have seen 2.1 – and while the HDMI port is a nice addition, we can't imagine the Encipher tablet will be powerful enough to cope with Full HD.
There's some indication that the specifications might not be 100-percent final, but we can't see something as key as CPU changing last minute.  What it may hinge on will be price: if Encipher can bring the slate in sufficiently cheaply and bundle it with a compelling set of cloud services, they may be able to differentiate themselves in a way rivals have proved unable to.
VIS8505 400MHz CPU
16GB HDD
512MB RAM
LCD: 7-inch 16:9 aspect ratio, 800 x 400 resolution
Camera
WiFi b/g
External 3G (means one can use their existing USB mobile broadband with the device).
Android 1.6 (codename: Donut).
35mm jack, HDMI output, support for TV-OUT, USB2.0, SD/MMC card port,
Accessories: User manual, HDMI cable.
[via Android Community]