Enable adoptable storage on your Galaxy S7, no root needed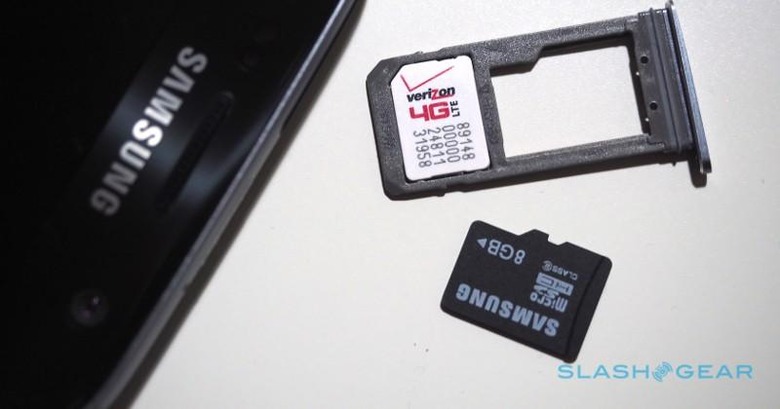 may have given in to popular demand and somewhat returned microSD card support in the
, albeit via a combo SIM tray. However, it came with a price, at least for fans of a new feature introduced in Android 6.0 Marshmallow. That feature, called Adoptable Storage, has seemingly been removed from Samsung's latest flagship. Looks, however, can be deceiving, and a certain PaulOBrien has discovered that the feature has just been hidden away. Best of all, it can be returned and you don't even need to root your device and void your warranty.
First of all,
and why might you want to use it? It is, to some extent, Google's compromise addressing some of its issues with supporting external removable storage like microSD cards on Android devices. It formats a microSD card in such a way that the Android system sees only one, larger unified storage, composed of both internal and external storage, instead of an internal storage plus a separate external storage like you normally would on a PC or Mac.
While it doesn't really address the fact that microSD cards are, by nature, slower than internal storage, it does at least gives user the option to have their apps and associated app data stored on that SD card without resorting to third party apps or rooting. To the system, there is basically no distinction between internal and external with Adoptable storage. And while it's still possible to physically yank out the microSD card, in case of theft for example, the card is at least encrypted so data remains safe.
Samsung believes that users don't really use microSD cards that way, utilizing them more like USB flash drives to transfer files from one device to another. And so it
the option, just so that users won't be confused. Apparently, however, Samsung only removed the option from the User Interface. It can still be enabled, even without rooting the device. You will, however, need to go through a long process that involved downloading the Android SDK and diving into the command line. The process will also reformat the microSD card, so better back it up first.
There's currently no hard data that proves or disproves Samsung's claim of how users treat external storage, but it is fortunate that it didn't really remove the capability in a way that cannot be reached via somewhat normal means. That said, some might find it too much work to really be beneficial. Samsung does allows apps to be moved the SD card so at least it addresses one of the benefits of Adoptable Storage.
VIA: