Emtec Gdium netbook hands-on at IFA 2008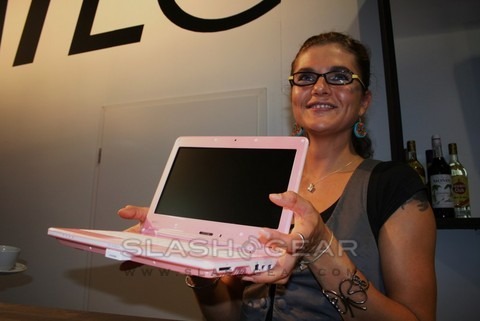 Emtec brought their Gdium netbook along to play at IFA 2008, albeit in the form of a non-functional prototype.  As you can see in the picture (click here for full-size) they're persisting with their GKey USB dongle – the white block central under the touchpad – which contains both user data and the OS and system files.  Otherwise it's the usual array of ports and an unusual choice of processor: a 900Mhz 64-bit Loongson 2F made by by STMicroelectronics.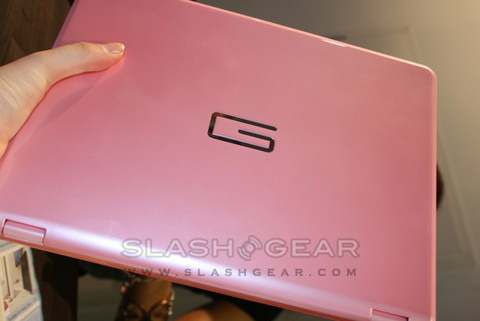 Connectivity includes WiFi b/g, three USB 2.0 ports (one used by the GKey), 10/100 ethernet, VGA and an SD/SDHC/MMC card reader. Screen size is 10-inches, running at 1024 x 600, while the OS is Mandriva G-Linux with 512MB of RAM. The GKey itself can be had in either 8GB or 16GB sizes.
Milena tells us that the Gdium feels lighter than its 1.24kg weight, and is being shown in a variety of colors. Still no word on either US or European release, however.