Emoji Keyboard promises ten times faster emoji typing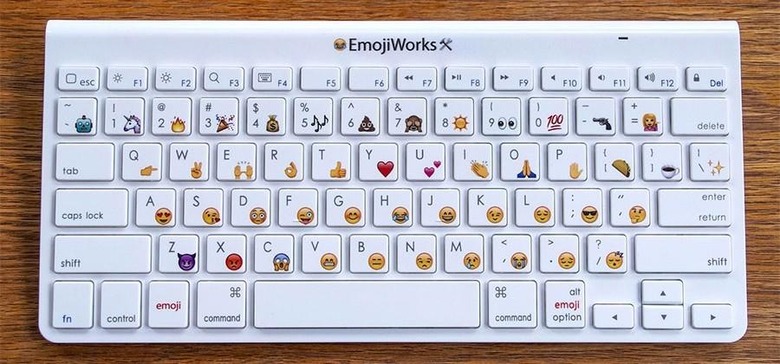 If you chat online with people a lot and are one of the folks that like to use emoji as much as possible, you might want to check out the EmojiWorks Emoji keyboards that have debuted. There are three different keyboards and the difference between them is how many emoji they can create at the press of a button or two.
The line includes the standard Emoji Keyboard, Emoji Keyboard Plus, and the Emoji Keyboard Pro. The Plus and Pro keyboards have modifiers that allow you to chose the skin tone of emoji as well. The maker of these keyboards says that you will spend less time looking for emoji when you are typing and more time talking to people.
Each of the keyboards is compact and lacks a number pad. They have a dedicated Emoji button that you press when you want to activate an emoji pictured on the key. Some of the keys have more than one emoji on them; you would have to use shift keys or alt keys to access multiple emoji.
The keyboard is up to date with all the latest emoji including the skull and crossbones and taco. The keyboard can connect to PCs, smartphones, and tablets via Bluetooth and works with Mac, iOS, and Windows operating systems. Standard Emoji keyboard is $89.95, Emoji Keyboard Plus is $99.95, and Emoji Keyboard Pro is $109.95 and each is $10 off right now.